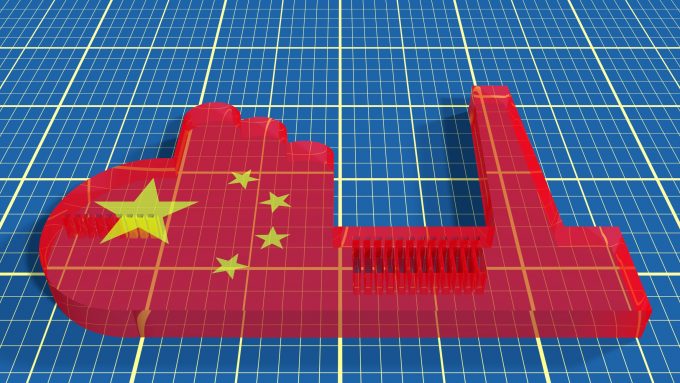 The hastened fracturing of China-US relations is prompting a very real move away from the Asian powerhouse by western firms –but those expecting a quick exit can think again.
Supply chain analysis provided by Trade Data Service (TDS) does not back up claims of a global shift, but does indicate that the US and Europe are making moves, which supports anecdotal accounts from logistics professionals, including CMA CGM CEO Rodolphe Saade.
"We have clients telling us they do not want to put 'all their eggs in one basket' in China, so they are looking for other solutions," Mr Saade told the UK Financial Times.
"The movement has begun, but not yet at large volumes. It will take time. Maybe in five or 10 years, if India and South-east Asia build port terminals that can accommodate large ships, then they will play a different, bigger role."
Data from TDS suggests US and European firms have strengthened their trade with Vietnam in recent years, the US seeing imports increase from 10% to 16% between 2018 and 2021.
But the same data pack suggests no movement from African, Asian, or South American countries, which have become far more reliant on China, with more than 30% of their imports coming from there.
"The importance of China as an origin of the import of goods varies substantially across economies, but as a rule, the US and Europe are less dependent," a TDS report notes.
It speaks to the belief by some economists and forwarders of "supply chain fragmentation" and senior economist at the World Trade Organisation Coleman Nee said the world was being reshaped into "two competing trade blocks", with China leading one, the west another.
Those in South-east Asia that perceive any substantial benefit, though, would do well to note that, while US demand has increased, that from Europe has remained flat, in the region of 3%. Furthermore, the US has increased imports from southern neighbour Mexico from $293.5bn in 2016 to more than $384bn in 2021, with a number of companies pouring investment into warehousing facilities.
Prologis head of global strategy and analytics Chris Caton told The Wall Street Journal that demand in Mexico was the company's "highest ever, and positive trends continue".
Such is the western move away from China that one Hong Kong-based forwarder even described it as a 'paradigm shift', marking the "end of globalisation" – although others have been more circumspect in predicting the break-up of international trade as we know it.
Nick Coverdale, another Hong Kong-based forwarder, told The Loadstar: "Globalisation ending? I don't see that, but the next two years don't look good for long-haul freight."