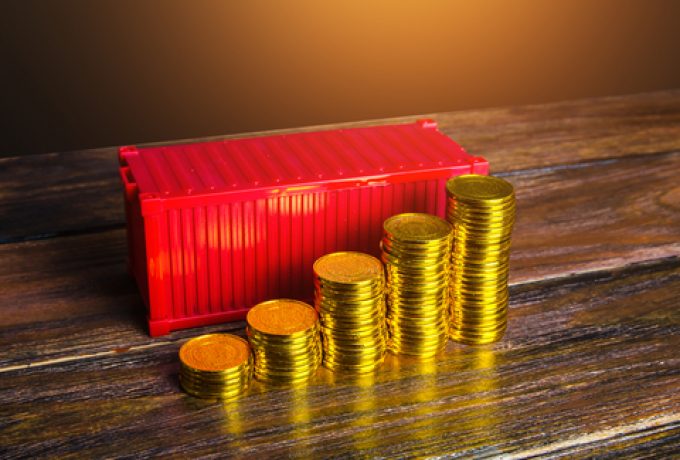 More than one-third of logistics companies will increase their prices this year, owing to high energy costs, cratering demand and supply chain disruptions, according to Ti's 2023 Agility Emerging Markets Logistics Index
The index, which analyses and ranks countries based on their attractiveness for investors, according to various criteria, seems to demonstrate growing de-Chinafication.
It found that South-east Asia (13.6%), India (13.4%) and Europe (13.1%) were all destinations for business in 2023 – asked: "Do you plan to move production/sourcing activities to any of the following regions?" – with China lagging at 12.6%, where it would have been well ahead in previous years.
Indeed, Malaysia, Indonesia, Thailand and Vietnam were all in the index's top 10, the latter having moved up a spot. Even if China remains in the lead for now, 20.5% of respondents said they would be moving production and/or sourcing out of China and 18.4% said they would be reducing investment there – strict anti-covid policies being the chief reason.
"That China is quickly losing its allure as an investment destination isn't just talk," Ti noted. "A number of manufacturers have started moving at least some manufacturing out… survey results show that many businesses have made structural changes to their supply chain networks, including implementing multi-shoring, on-shoring, near-shoring or friend-shoring strategies, in order to increase network resilience."
In fact many of the businesses involved in Ti's survey appear to be shaken by experiences during the pandemic. Moving production and sourcing to domestic shores (19.4%), or to nearby countries (16.7%), proved popular, but by far the more favoured strategy was diversification rather than relocation, with 24% saying they moved production and sourcing to numerous locations ('multi-shoring' in Ti parlance) to reduce risks. Just 10.8% of respondents said their post-Covid supply chain plan "looks about the same".
But any pendulum-swing from China, and big reinvestment elsewhere, would likely be dampened by instability in the global economy, with some 70% of survey respondents 'bracing' for a global recession.
Rising fuel costs were a major concern, with 34.3% saying they would be responding by increasing their prices within the next year, with 9.5% saying they would hike prices by more than 10%, a move which central banks have said was liable to contribute to spiralling inflation.
"Carriers and shippers are feeling the effects of higher energy prices, tight labour markets and broader inflation, even though freight rates have fallen and ports have cleared cargo backlogs," said Agility vice chairman Tarek Sultan. "Now there's fresh uncertainty as consumers and businesses pull back on spending and hiring."
On the other hand, 36.5% said they would try to ride out a coming recession by lowering costs – either on labour (10.4%), cutting energy consumption (16.3%), or by reducing investment (9.8%). Only 10.9% said they would be willing to weather a reduction in profits.
Prof John Manners-Bell, founder of Ti Insights and data platform GSCi, said geo-political tensions "have combined with financial uncertainty and the lingering effects of the pandemic to create an ever more complex business and investment environment".