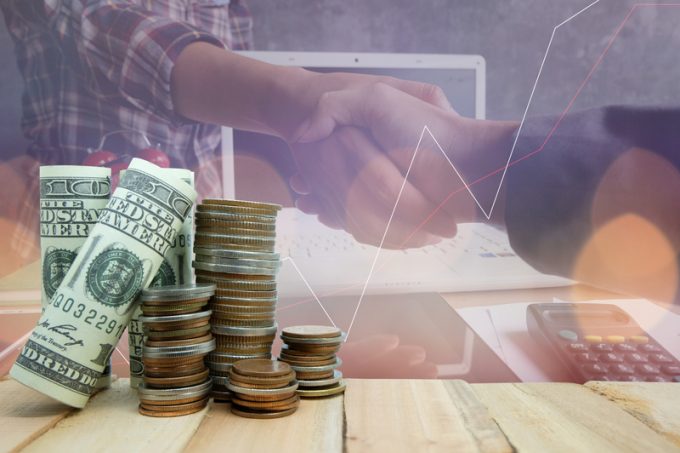 Forwarders have broadly welcomed new digital payment initiative Freight-Pay, which allows Fiata members to complete financial transactions between themselves online.
Developed by PayCargo, the online contactless pay platform allows instant international payments.
Fiata and PayCargo claim the platform will cut traditional transaction fees, is secure and will give users flexibility and instant visibility of transaction data.
"Freight-Pay is meant to simplify the freight forwarder's day-to-day business," said Dr Stephane Graber, Fiata director general.
"As we dive deeper into the digital world, we must continue to equip our members with hands-on resources that make their daily practice easier. We collaborated with PayCargo to develop the Freight-Pay solution so Fiata members can have an efficient and secure platform to transfer money among themselves at a reduced cost."
The move marks Fiata's first embrace of the digital world. Steve Walker, head of forwarding consultancy SWG Global, has been vocal about digitisation in forwarding and has worked with Fiata's new management to help it embrace change.
"I am encouraged that Fiata is starting to offer members and country associations purposeful offerings. I hope country associations actively promote this, rather than consider that it exceeds their present knowledge base.
"It needs the CFOs of forwarding companies to be cajoled into using this, to realise the secure payment methods that will be beneficial for the commercial side of the business. Prompter secure payments could, hopefully, strengthen forwarder relationships, tradelanes and solution offerings."
However, some forwarders were more sceptical about how many companies would use it.
"I think it might test whether Fiata is a known body – ask younger people in the industry, and they haven't heard of it. Maybe it's a chance for the association to rejuvenate itself," said Nick Coverdale, founder of Agreefreight in Hong Kong. "And if this saves time and it's free, any diligent forwarder is going give it a try.
"But there's a 'but'," he added.
"With the current insanity in freight, I have learned that very few will make time to do anything new – even if, long-term, it's going to save time and thus money. Instead, continued panic and chaos seems to be preferred."
Robert Keen, secretary general of UK forwarding association BIFA, said: "All BIFA Members are automatically Fiata members as their BIFA subscription includes Fiata membership, so this communique will go to all of our members.
"We would leave this to the members to decide as many already have similar options through networks etc."
Meanwhile, not only is Freight-Pay an opportunity for Fiata to prove its worth to members, it also marks a new direction for PayCargo, which last month lost its partnership with IATA's US arm, CNS, when the new president said they lacked "business compatibility".
It may have lost one association, but it has now gained another.
"A system such as Freight-Pay will help to enable businesses, irrespective of their location, to become truly global in their operations," said Lionel van der Walt, global chief commercial officer at PayCargo.
"Existing methods of international payments are slow, expensive and often unavailable to many businesses. Freight-Pay has been specifically designed to address and resolve these challenges for the Fiata freight forwarding community."
A similar forwarder pay platform already exists, for exclusive use by WCA network members. The difference is that the WCA version, PartnerPay, is free. The PayCargo/Fiata platform charges a transaction fee.