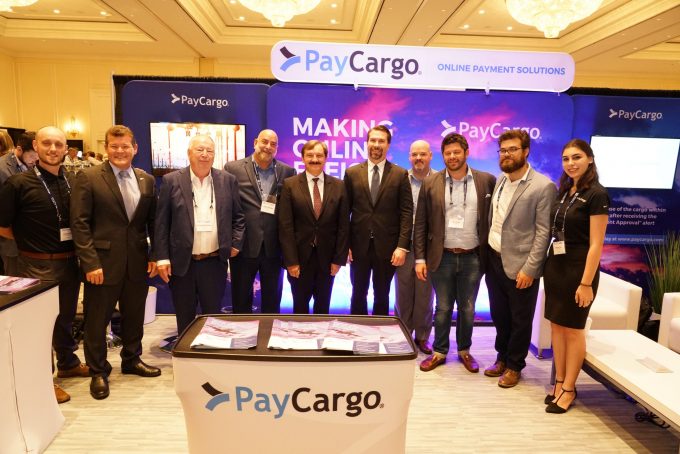 Cargo Network Services, IATA's US cargo arm, has severed all ties with payment platform PayCargo – previously a very close partner –  due to a "lack of business compatibility principles".
In a note to customers yesterday, seen by The Loadstar, CNS said it had "elected to terminate its trademark licence and promotional services agreement with PayCargo".
The letter continued: "As a result, CNS will no longer be promoting the PayCargo CASS-Import service in the United States.
"CNS has taken the decision to sever its relationship with PayCargo based on a lack of business compatibility principles, as well as resulting market confusion."
Close observers of CNS said it was a "bit of a puzzler", one source added: "I am quite surprised, as the CNS deal was actually good for all. The worldwide agreement, terminated earlier this year, didn't generate business – but in the US, it did.
"The CNS deal meant both PayCargo and CNS made money, and the market saved a lot of cost compared with the previous situation."
The source added that the decision to end ties could be related to new management in IATA and CNS wanting to increase their control, while another said PayCargo likely had ambitions beyond those offered by CNS.
"I think it's clear PayCargo is building up to build a CNS competitor."
CNS told its customers it would be developing a new platform, although it did not say whether this would involve partnerships with other companies in the sector.
"The executive board of CNS, based on feedback from the industry and the CNS advisory board (comprising airlines and forwarders), has endorsed a 2021-2023 roadmap focusing on the development of a new billing and settlement platform, improved safety, penetration of e-Cargo and customer satisfaction, as well as the analysis of two areas of priority for the industry.
"Concerning the new billing and settlement platform, the solution will be ready in Q2 22, and it will include all the critical functionalities that you have highlighted in the customer survey that was conducted in September-October 2020."
The relationship between PayCargo and IATA/CNS has always been close, with both of the former heads of CNS joining PayCargo, while the company also boasts ex-IATA staff.
Michael White, former president of CNS, joined PayCargo in January, while his CNS predecessor, Lionel van de Walt, joined in 2018, becoming chief executive and president of the Americas. In April, however, his role was changed to chief commercial officer and he told The Loadstar the change was to "support the international expansion" following investment from Insight Partners.
It had been speculated in recent years that PayCargo, which had drawn criticism over its very close ties with IATA, was positioning itself to take over various IATA functions, if the association decided to outsource. But the writing was on the wall a few weeks ago, according to one executive, who noticed that PayCargo was no longer sponsoring the CNS conference. All references to the CNS event have now been removed from PayCargo's website.
Another executive close to IATA said the decision would likely have been financially motivated.
"IATA makes money, lots of it. It most definitely isn't a neutral not-for-profit.  Paycargo is a fintech company in a specific niche, making increasing returns. When in doubt follow the money."
IATA declined to add further detail beyond saying that it would no longer work with PayCargo, even while it developed its own platform. "We are each going our separate ways," said a spokesperson.
PayCargo issued the following statement: "PayCargo is a strong supporter of IATA and its important role in the air cargo industry. We are the main sponsor of the upcoming IATA Digital Cargo Conference and Hackathon, where we will be actively participating in the OneRecord payment focused track and will also serve as a member on the Hackathon judging panel. Lionel van der Walt, global chief commercial officer, PayCargo, will also be a keynote speaker at the event."