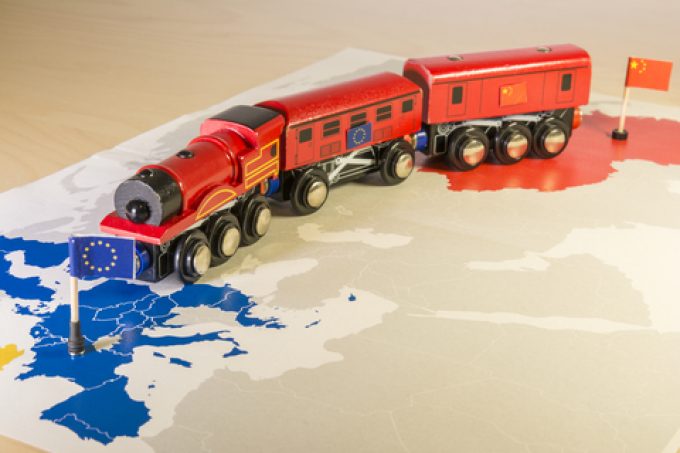 Amid sanctions against Russia, forwarders are scrambling to test alternatives to China-Europe rail freight routes – with ocean winning, for now.
Trains are still running along the Trans-Siberian route, but Russian Railways has been sanctioned so European forwarders have suspended bookings through the country.
For example, while cargo is not directly targeted, Scan Global Logistics said the majority of customers were turning to air or ocean freight, given the uncertainty surrounding sanctions against Russia and Belarus and the risk of shipments getting stuck in either country.
And Chinese traders are also getting nervous. According to local media, some have stopped orders as they evaluate the potential impact of sanctions, including on insurance and payment settlement.
As a result, the weekly China-Europe train from Shanghai has reportedly seen a 40% drop in bookings and its frequency reduced. Similarly, the Silk Road freight train from Vietnam has been suspended. The service, which operates via Zhengzhou, was established in July following surging demand in South-east Asia for non-sea or -air cargo options and heavy truck congestion on the Vietnam-China border.
Now, proponents of China-Europe rail freight are keen to switch to keep cargo moving, checking out various routes through the middle or southern corridors largely through Kazakhstan, Azerbaijan, Georgia and Turkey via the Caspian Sea, or Romania via the Black Sea.
These routes mean longer transit times, however, and could potentially face increased congestion.
One forwarder told The Loadstar: "We are about to test the southern lane via Baku and Istanbul. The first train will depart 31 March from Xian, and they are advising it will take around 35 days to Germany – personally, I think it will take longer."
Nils Muller, rail manager at DSV Air & Sea in Hamburg, said he was exploring alternative rail corridors, although many clients had already jumped to sea-air or direct sea freight.
"We have been using the middle corridor for the past two years already," he said on a RailFreight.com webinar. "But in the end, sea freight rates are much less and the transit time to the main European ports is much faster. The middle corridor could be a good option, but they need to invest in new infrastructure and try to avoid the reloading process, because they have more than seven or eight reloading processes before arrival in Europe."
And the volume shift from rail to sea is likely to increase Asia-Europe congestion, according to Unctad, which said: "In 2021, 1.5m containers of cargo were shipped by rail west from China to Europe. If the volumes currently going by container rail were added to the Asia-Europe ocean freight demand, this would mean a 5% to 8% increase on an already congested trade route."