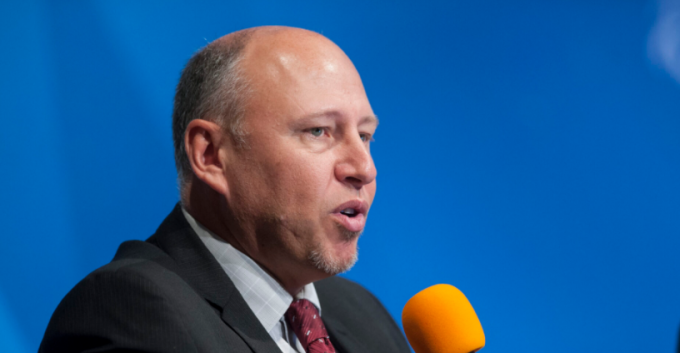 He's back. It didn't take Glyn Hughes, current head of IATA Cargo, long to snaffle the job best-suited to his talents: new director general of Tiaca.
An association man, Mr Hughes has been with IATA for the majority of his career, but took voluntary redundancy and leaves in January. Happily, it was just as Tiaca was looking for its new director general following a management shake-up.
He begins his new role in February: "to establish and implement Tiaca's vision and strategic objectives".
Another of his jobs, though, will undoubtedly be to quash industry discomfort at what has looked like a touch of  cronyism at the organisation.
There has been a series of increasingly close personal connections between Tiaca, its board and its partners, worthy of a diagram which could suggest to some that there has been some cronyism at play – or, at the very least, bad optics.
But one member, noting the connection between Tiaca and Belgium, told The Loadstar: "Belgium is a very particular place, it is not transparent at all. It's very hard to see how they make decisions; there is always underlying politics. That's just the way people do business in Belgium, I've seen it first hand."
Many members will be urging Mr Hughes to ensure more transparency in Tiaca's appointments, partners and contract decisions.
But, announcing his appointment, Mr Hughes stuck to a more characteristically diplomatic statement on his future at the association: "Over the past year Tiaca has fundamentally transformed itself, which will enable the association to serve its current members better with greater relevance and attract new ones.
"I fully support Tiaca's new direction and its unique position to unite and represent the entire airfreight industry.
"Our industry is and will be facing challenging times ahead and I am determined and excited to contribute to making it stronger and to work with all to lead this industry towards a more efficient and sustainable future."
He added that Tiaca was in a good position to help support the industry in vaccine distribution.
"I am convinced Tiaca is in an ideal position to bring all the industry stakeholders together, including air cargo businesses, governments, shippers and global organizations to enable this change. I am committed to building bridges between industry players to tackle the challenges and helping the industry get ready for the transport of Covid-19 vaccines, which will be one of my first priorities at Tiaca."
Tiaca chair Steven Polmans, who some had speculated would take on the DG job when he leaves Brussels Airport at the end of the year, said: "Glyn is a charismatic and a highly respected leader.
"We were looking for an exceptional individual, passionate about the air cargo industry and committed to making a long-lasting impact. Glyn is exactly the leader we needed. I am thrilled to have Glyn onboard and look forward to working with him in the years to come to realise the potential of the newly transformed Tiaca in supporting, leading and uniting the entire air cargo industry."
The question now is what will happen at IATA. One source said that, despite widescale redundancies, there would be a replacement for the head of cargo: "It's too big a role to combine with another."
And the affable Mr Hughes, who has been a shamelessly cheerleading apologist for the airline industry – he recently said "airlines have invested millions in the cool chain for the betterment of society" – will now have to spread his enthusiasm to encompass all the stakeholders in air cargo.