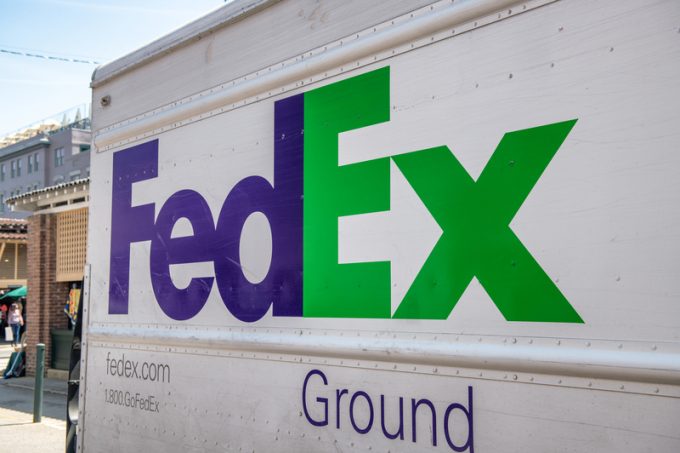 FedEx is scaling back on Sunday deliveries in the US, retreating from unprofitable regions in a move widely seen as a gesture to its contractors.
There are doubts, however, that the integrator can come to grips with a festering problem affecting its performance.
From 15 August, FedEx Ground will no longer deliver parcels on Sundays to "certain lower-population markets", the company announced, adding that this would reduce its coverage of the US market on Sundays from 95% to 80%.
"As economic conditions have shifted, we are making operational adjustments to suspend Sunday delivery operations in certain low-density, rural markets," FedEx said.
Internally, the company has reportedly acknowledged that Sunday operations have been challenging for its network of contractors to FedEx Ground and claimed the change would allow a "recalibration of operations to suit the current market".
One of the largest contractors, Route Consultant's founder Spencer Patton, whose company  covers 10 states for FedEx Ground with over 200 drivers, was blunter about the situation. In a letter to FedEx management and circulated among contractors, he says Sunday deliveries had wiped out more than 30% of contractor profit margins in one year alone, and described the venture as "an incredible struggle and a financial disaster for all parties involved".
Contractor frustration with FedEx Ground last boiled up in March, when over 800 of the 5,000-plus contractors for the FedEx unit voiced anger over profitability problems. The immediate cause was peak season investments they had made based on FedEx projections of 30%-40% volume growth, which turned out to be 20%-40% overestimated.
Dean Maciuba, managing partner of Crossroads Parcel Consulting, noted that contractor frustration had built over a long time, indicating that the integrator has done a poor job managing its Ground unit and the attached contractor pool.
With the rise of e-commerce, profitability has declined from the days of predominantly B2B traffic and Mr Maciuba said: "It's been going downhill for a long time and reached a critical point now."
On top of margin erosion from the evolution of the business, which culminated in the introduction of Sunday deliveries in January 2000, contractors have been burdened with a variety of costs, he said, such as a recent push for contractors to shoulder some of the cost associated with lost or stolen parcels.
There have also been questions of whether FedEx Ground passes fuel surcharges fully on to its contractors.
In light of contractors' anger, calls for higher compensation and an end to Sunday deliveries, the decision to withdraw from low-density markets appears to be little more than a gesture to mollify them. Mr Maciuba finds the move insignificant – "not much to turn around profitability".
Unlike FedEx Ground, UPS still uses the US Postal Service for Sunday deliveries and Mr Maciuba said that while the Atlanta-based integrator did not embark on ventures where profitability was unassured, the FedEx equation looks different, as some of the associated investment does not come out of its own coffers but from contractors.
In this context, the recent decision of FedEx top brass to raise the dividend and its strong commitment to improving margins suggest the company is unlikely to increase contractors' remuneration or heed calls for Sunday deliveries to be scrapped altogether.
FedEx Ground contractors paint a gloomy picture. According to Mr Patton's letter, many are struggling to survive. One external estimate puts the number of  that are failing at more than 20%.
Mr Maciuba questioned what the increasing financial pressure on contractors meant for the reliability of the FedEx Ground service – tight margins would result in a higher chance of postponing vehicle replacement, which would increase the chances of breakdowns and service failures, he noted.