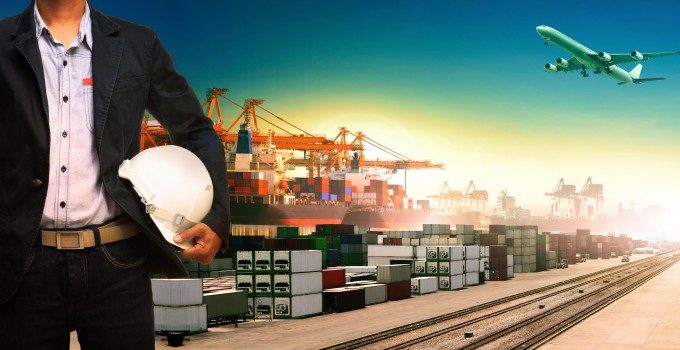 Air cargo players have expressed fears over escalating costs if Kale Logistics' plans to roll out its GMAX platform to other airports comes to pass.
But as Mumbai Airport this morning hosted the first of its GMAX Workshops, also scheduled for tomorrow and Monday, to help air cargo stakeholders work with the new e-freight platform, the IT company defended its system.
The GMAX system, which brings e-freight to the airport, has been controversial, as users must pay a charge of $4.60 per shipment – which could cost Indian exporters some $5m per year. Fears over the price of e-freight globally have heightened, after Kale admitted it would like to roll out similar systems in other airports.
Kale insists that GMAX is voluntary – but according to a document on its own website, the opt-out version is complicated and involves several convoluted steps involving queueing at various counters. Sources indicate that the non-GMAX process is very slow – and therefore not a viable option. Forwarders who chose not to participate in the new system were denied access to GMAX, which initially launched at the end of 2013, from the end of November 2014.
Kale has worked hard to quell concerns about GMAX, forming a Governing Council made up of members and associations at the end of last year to help work through some of the issues raised by forwarders.
Some participants have questioned why there is a standard charge rather than a menu of charges which reflect what is used, such as in Dubai, but a source at Kale said that model didn't make sense because all the options were needed. Kale also argued that there were hidden costs to forwarders in the old system.
"Many costs were taken for granted," said senior vice president Vineet Makhotra. "It took an average of 12 calls to get through the process before – so that is a cost that was not even seen by companies. Now, it's a known cost, not just an incurred cost."
Kale said it was talking with companies to find out whether it could make the process better for "the smaller guys".
"It's an ongoing exercise."
One source at a company resistant to GMAX charges and processes said he was concerned that Kale would try to roll out this model elsewhere, thus essentially making e-freight a needlessly expensive way of implementing efficiencies.
Kale acknowledged that it does "want to do a similar model elsewhere, but it depends on the airport". It won the concession at Mumbai, and said it is looking at other airports, both in and outside of India.
A source concerned about any widening of the scheme questioned whether IATA, which has been pushing e-freight across the industry as a way of increasing efficiencies and cutting costs, was aware of how much the initiative could cost the global industry if schemes like this were put in place by IT providers around the world.
Glyn Hughes, IATA Cargo chief, told The Loadstar: "IATA applauds all technology initiatives and multi-party platforms which aim to increase efficiency, add to data connectivity and support industry programmes to increase reliability, transparency and predictability in the supply chain.  "Technology should be an enabler rather than a blocker, so we also encourage direct connectivity when it is desired by business partners.
"Technology providers and platforms have an incredibly important role to play in helping the air cargo industry modernize and innovate and by making technology solutions available to those that require it increases the ability of more stakeholders to benefit from these efficiencies.
"However, we equally feel that those who have existing effective and functioning technology solutions should not be forced to use community platforms and incur additional costs, thus a policy of optional usage is desirable."