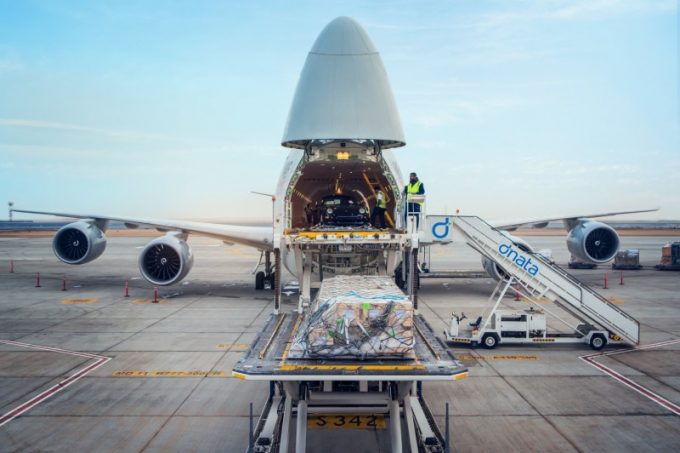 Some major air cargo hubs have yet to fully develop their community systems, but Dubai is now ready to work on its second platform, in a bid to create more efficiencies in e-commerce and air cargo.
Dnata, the Emirates Group-owned handler, has appointed India's Kale Logistics to develop its next-gen airport cargo community e-commerce platform.
Dubai's airports have been served thus far by Calogi, a community system, in place for 10 years, run by dnata. But the handler is now looking at the airports' future needs and plans to implement a next-generation platform. Kale and dnata will build on Calogi to provide one-stop services to customers.
Calogi currently offers a comprehensive, integrated, cost-effective trading platform to air cargo supply chain stakeholders, including general sales agents, airlines, forwarders, third-party logistics providers and ground handlers, according to dnata. Built mainly for small-to-medium-sized enterprises (SMEs), Calogi enables the cargo community to "seamlessly trade in a paper-free environment".
The new platform promises to connect partners with customers and authorities in one place, sharing information in real time among all users. Customers will be able to integrate the platform into existing workflows through APIs and take advantage of its functions while interfacing with their own systems. The platform will also help customers simplify existing processes quickly and efficiently, without investing in multiple systems, adds dnata.
One of the areas dnata wants to focus on is the sea-air corridor. DP World and Emirates launched sea-air products earlier this year to connect Jebel Ali and Emirates SkyCargo. As one forwarder noted at the time: "I've never seen an airline do this, but it makes sense with the affiliation with DP World and the proximity of the port and Dubai World Central (DWC) airport."
The three product offerings, which include the transfer of containers from port to airport in less than three hours, as well as bespoke solutions and customs documentations, would benefit from a new-gen integrated platform.
Dnata said: "dnata has envisioned creating the next-generation community platform that would cater to the cargo community's current and future needs, and have the capability to support innovative services like sea-air corridor, third-party services and many more, to accommodate end-to-end supply chain needs.
"The new airport cargo community e-commerce platform at Dubai International (DXB) and DWC by dnata and Kale is the testimony that the region is slated to change gears for air cargo to the fast lane."
The new e-commerce platform would allow companies to optimise their operations, cut costs and add visibility, added Dnata, while Amar More, CEO of Kale Logistics, said: "Dubai set a very high benchmark for the logistics industry, and we are happy to contribute to the growth of cargo in the region. As dnata looks to set new standards in the air cargo industry, Kale's new platform will create the right digital environment for purpose-led transformation."