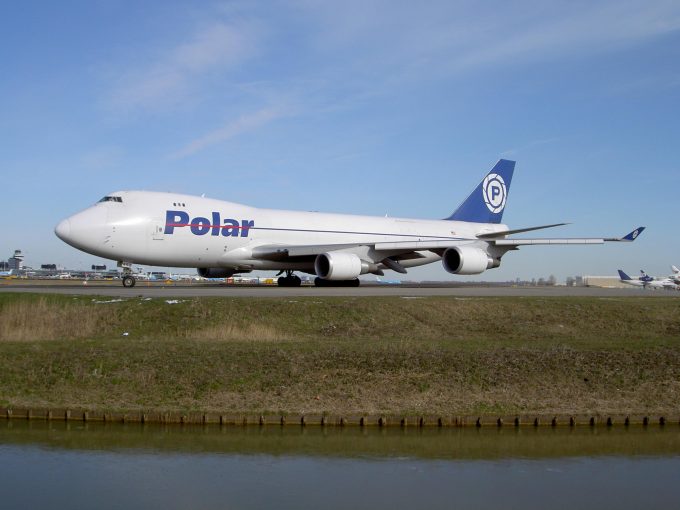 Former Polar Air Cargo COO Lars Winkelbauer has been arrested and charged, along with 10 others, with defrauding the all-cargo carrier of an estimated $52m.
Mr Winkelbauer was arrested in Thailand and will be extradited to the US, while the nine other accused were rounded up by US federal law enforcement officers on Wednesday, after the US Department of Justice concluded it had sufficient evidence to move the case forward.
US attorney for the southern district of New York Damian Williams said: "Each defendant now faces substantial prison time for their alleged crimes.
"The defendants, all of whom were either employed in high-level positions by Polar, or were vendors reliant on business arrangements with Polar, allegedly showed a blatant disregard for the integrity of their companies in favour of lining their own pockets."
There are allegations that executives took bribes for ensuring vendors they also had undisclosed interests in received favourable business arrangements with the carrier between 2009 and 2021.
The DOJ said the alleged scheme "tainted" nearly every aspect of the carrier's operations and "corrupted" its relationships with GSAs, forwarders and other vendors, including those providing ground handling and trucking services.
FBI assistant director Michael Driscoll said: "The indictments serve as a reminder to any unscrupulous actors attempting complex frauds – the FBI will hold you accountable."
Mr Winkelbauer and the other executives are said to have concealed the crime from Polar by directing payments into a series of limited liability companies, but the scheme collapsed in 2021 after evidence of the payments was discovered at the carrier.
News of the allegations did not make it into the wider sphere until late last year, and the industry reacted with shock at news that a forwarder was suing the airline, outraged at Polar's attempts to frame itself as a victim.
One airline executive said it "seriously floored me", and had "never seen anything like this", adding: "But it may clear up why there was that massive clearout at Polar last year [2021]."
Mr Winkelbauer and the other executives have been charged with single counts of conspiracy to commit wire fraud and honest services wire fraud, wire fraud, and conspiracy to commit money laundering, each charge carrying maximum possible sentences of 20 years in prison.