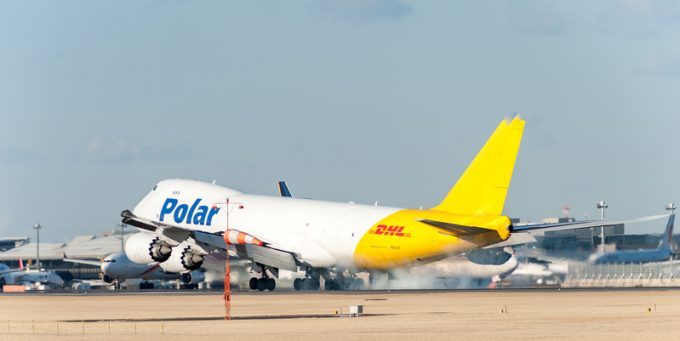 The air cargo industry has reacted with shock – for the most part – to allegations that some Polar Air Cargo managers received 'illicit' payments from a forwarder that has since taken the carrier to court.
According to documents filed under the US Racketeer Influenced and Corrupt Organizations Act (RICO), at the Southern District of New York, a lawyer for Polar Air Cargo confirmed: "Monthly wire transfers to Lars Winkelbauer [Polar Air COO] went from a TD Bank account in the name of Cargo on Demand (COD) Inc NY to a JPM Chase account in the name 51 Entertainment LLC, Cheyenne, WY (00000 009609 65408), which was controlled by Lars Winkelbauer."
The payments, which were based on volumes flown (see chart below) and were, allegedly, paid to several companies controlled by Polar managers or others, were made between 2014 and 2021, when, it is alleged, Mr Winkelbauer told forwarder COD to stop the payments. Several managers left the company at that point and Polar then ended its relationship with COD, triggering the lawsuit.
But Polar's lawyer said that "Polar terminated its business with COD because COD made illicit payments to members of Polar management in order to obtain favourable treatment from Polar".
Many industry executives have expressed shock at news of the lawsuit involving the carrier, which is 51% owned by Atlas Air and 49%  by DHL Express, neither of which would comment.
"It has seriously floored me," noted one senior executive, "but it does clear up why there was that massive clearout at Polar last year."
He added that he was most shocked by the fact that he had worked and socialised with one of the executives named in the case. He added: "I can't believe it, such senior people implicated. I've never seen anything like this in the airlines I've worked for. The gain here appears to be only for individuals and not the listed companies. Their boards will be furious."
Others were surprised that Polar's shareholders were seemingly unaware, and not "on top of it". Evidence presented to the court indicates that Atlas executives knew in April this year.
Forwarders and airline executives said, for the most part, they believed corruption was no longer part of the industry in most regions.
"BSA agreements and equalisation payments" have stank since forever, often in China and Hong Kong," said one airline executive. "That there may be corruption here is not at all surprising, as it's endemic in some parts of the world."
A mid-sized European forwarder said payments such as those alleged were "pretty much non-existent in the EU and UK", but added: "It was definitely part of the culture in the 80 and 90s, despite what anyone says. It was both ways – GSAs in particular used to give kickbacks to agents or individuals to receive freight."
And he claimed that in some parts of "China, Africa and the Middle East", the practice continued.
"Setting up 'GSA' or middleman companies or bank accounts overseas from the point of transaction can be done. It can be seen as an accepted practice in some parts of the world."
Two contacts claimed that discovery of the practice was more likely during the pandemic.
"Can you imagine from China/Asia with the PPE, what was going on with carriers to win capacity when cash was king? It got very ugly in Asia, that's for sure, all the way through the supply chain and handling facilities. Probably once they found one case, the can of worms was open and things got scrutinised. It's how these crimes work. It's very infrequently a single case.
"Personally I think it is a kind of boys' club that probably exists all over the world – but this one perhaps got discovered. I think it is appalling, and there should be repercussions for the companies as well as the individuals that are said to have taken part take in this."
The airline executive added: "Obviously, during the pandemic, carriers were under huge pressure to cancel all their BSAs and deals, as the adhoc market was killing these rates by a factor of 5 or 6. That is probably how the scheme came tumbling down."
Several executives claimed that any forwarders that paid these type of payments were "as corrupt" as those asking for them.
Brandon Fried, head of the US Airforwarders Association, said: "While unfamiliar with the facts in this case, any allegations such as those in this litigation are disconcerting and contrary to our organisation's standard of conduct for members.
"The Airforwarders Association represents freight forwarders, airlines and affiliated industry vendors of all sizes. We have a clear standard of conduct to ensure fair and equal treatment of our members. Our standard of conduct calls for members to use only legal and ethical means in all business activities, maintain the highest standards of business conduct and a professional relationship with carriers and vendors."
The plaintiff in the case, Cargo on Demand, and Polar Air Cargo – whose website currently proudly displays awards for 'Best cargo airline, 2020, 2021 and 2022' – are due to appear for a pre-trial conference at the end of February.