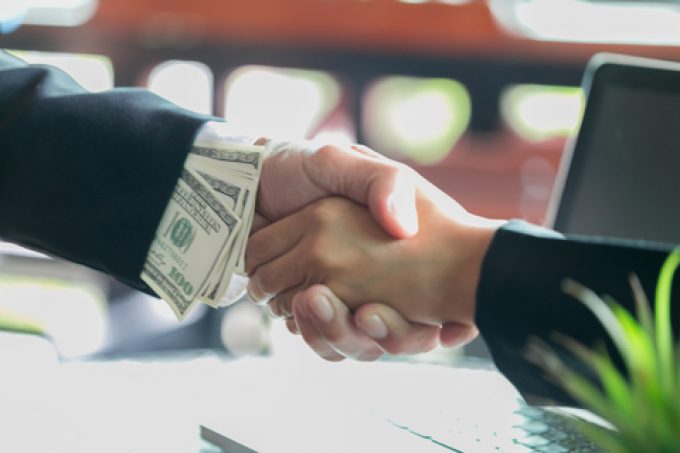 The freight forwarder suing Polar Air Cargo in a case connected to embezzlement has responded furiously to suggestions that the airline itself was the "victim" of "corrupt management actions" .
And Cargo on Demand (COD) is now asking how these actions could have gone undetected by the carrier or its owners.
COD had claimed that, in order to retain its BSA deal, it had "been forced to pay consulting fees" of nearly $4m over seven years to the private accounts or companies of six Polar executives.
The forwarder also alleged that Polar then cut all its business ties with COD in 2021, cutting its capacity and poaching its customers.
In a court filing on Friday, COD rejected Polar's motion to dismiss, and argued that it was, "at the very least", hard to believe that over a seven-year period, no one at Polar – 51% owned by Atlas Air and 49% owned by DHL – spotted these "corrupt management actions".
COD said: "Polar's self-serving campaign of victim blaming is quite at odds with the facts actually alleged in the complaint. Rather than a victim of the scheme, there is a strong circumstantial case that Polar (to the extent it can be dissociated from its own senior management) was an active participant in the admittedly illicit scheme, or at least a willing accomplice.
"Polar does not dispute that this scheme involving its top management was ongoing for at least seven years. Yet Polar offers no explanation for how it could have gone undetected at a multi-billion dollar subsidiary of two publicly traded companies with stringent corporate policies without Polar being a part of the scheme, or at least having intentionally turned a blind eye to it."
It also pointed to Polar's lack of public action, including telling shareholders, after it appeared to end the scheme.
"Additionally, Polar continued to allow use of its aircraft in furtherance of the scheme even after the point Polar now claims to have been aware of it. Polar has never reported an 'embezzlement' to law enforcement nor, as would be expected, pursued any criminal or civil action against any person or entity involved in the admitted scheme.
"Neither Polar nor its publicly traded parent companies disclosed the embezzlement scheme to investors or others who would have a right to know about it. Polar employees who were involved in the scheme appear to remain employed by Polar, and those who have left still advertise their successful prior employment with Polar."
COD claims that, although Polar had argued that it did not benefit from the "illicit payments", there were some benefits, including "increased freight volumes (and associated profits), 'off-the-books' income without payment of applicable taxes and associated accounting consequences, the ability to compensate its most senior executives in excess of what was disclosed to shareholders, avoidance of significant payroll (and other) tax-liability on this executive compensation and the ability to obtain highly commercially-sensitive data from its victims and then use the data to directly solicit business from its victims' customers".
COD also argues that Polar's claim that COD was the only victim "strains credulity", adding: "Polar sold cargo space to hundreds, if not thousands, of other similarly situated freight forwarders. It generates tens of billions of dollars in annual revenue. There is no rational explanation, nor does Polar offer any, for why only one or two relatively small companies would be targeted as part of the fraudulent scheme spanning more than seven years."
Despite "illicit payments", the case in fact hinges on Polar's "retaliatory actions" after COD stopped paying the 'fees', when as a "valued partner" it was promised incentives to share customer data, which it alleged were then actively poached by Polar which also cut off its capacity.
The case continues.