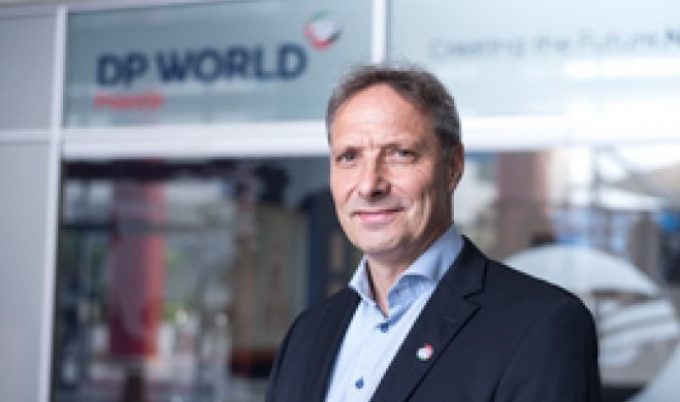 Ernst Schulze (pictured above) has taken the reins of DP World in the UK  as its new chief executive, succeeding Chris Lewis (below), who is retiring after a 36-year career in the ports industry.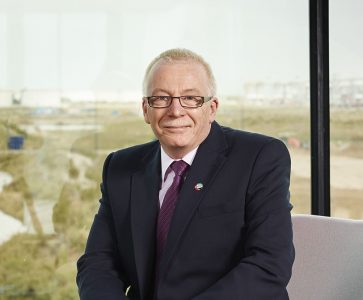 Mr Schulze takes over management of the Southampton and London Gateway container terminals, the logistics park at London Gateway and Community Network Services (CNS), which provides customs clearance and digital logistics services.
He arrives from Ecuador, where he has been heading the development of DP World Posorja. Before that, he was chief executive at Embraport in Santos, Brazil.
Rashid Abdulla, DP World Europe & Russia chief executive, said: "Ernst brings a wealth of experience within the logistics industry, amassed from a variety of leadership roles all over the world.
"He assumes this important role with our UK businesses going from strength to strength. A series of exciting developments are being announced at the llogistics park at London Gateway, there is continued growth and excellent service in the ports and an ever-present desire among the team to innovate and ensure that the UK continues to trade efficiently, reliably and via the most sustainable means with every corner of the globe.
"I would also like to wish Chris the very best in retirement. He has been an outstanding leader in our UK businesses for many years and his considered, customer-centric approach has been key to the success we have seen in recent years."
Mr Lewis said: "It has been a privilege to work alongside so many brilliant customers and colleagues over the years. I have had a great time and I'm proud of everything we've achieved. I wish Ernst and the DP World group every success over the coming years."