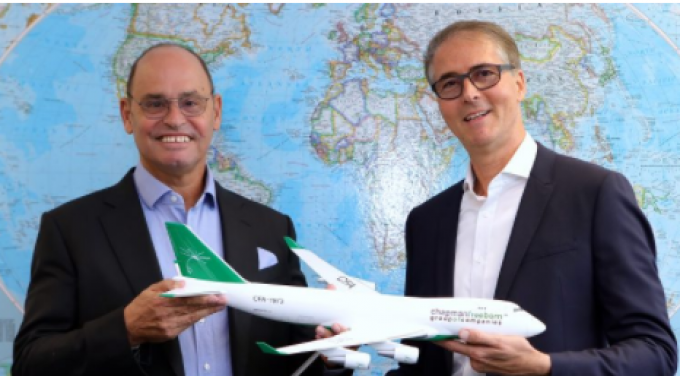 Air charter broker Chapman Freeborn has appointed Russi Batliwala as chairman, while former executive Eric Erbacher becomes chief executive.
Mr Batliwala joined Chapman Freeborn some 33 years ago, rising to CEO in 2009.
Mr Erbacher rejoins from Cargolux, where he worked for more than four years, most recently as director charter services & ACMI. Prior to that he spent three years at Chapman Freeborn as regional director Asia.
Chapman Freeborn was bought by Avia Solutions a year ago and has, since, added Arcus Air Logistics to its portfolio and increased its 747 fleet via its Magma Aviation subsidiary.
Mr Batliwala said: "It has been an incredible journey since I arrived in 1987, and transitioning from CEO to chairman allows me a different perspective on the business and provides an opportunity to add value in a new way.
"We are at a very exciting time in our history, because we have new owners who want to invest in the growth of the business. Already, one year on, as part of the Avia Solutions Group, it has proved to be a perfect fit for us.
"I've known Eric [Erbacher] for almost 30 years. He's a true professional and, most importantly, he's someone who understands our business."
Mr Erbacher said: "Our group has worked hard and relentlessly to build beneficial relationships with all parts of the supply chain, in order to help our clients with creative and tailored solutions. We will continue to differentiate ourselves and focus on the end result of our services – the ultimate customer experience.
"This is of course a challenging time for the aviation industry, especially because of the Covid-19 situation, but we believe we have the confidence, capability and backing required at Chapman Freeborn to continue providing our clients best-in-class service."