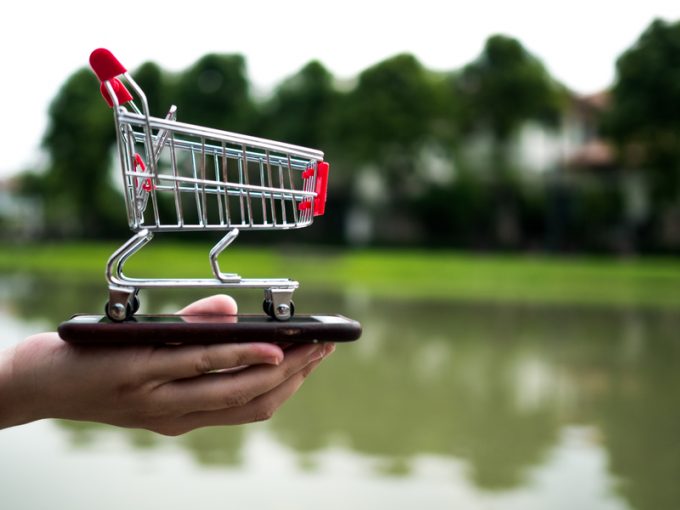 E-commerce has fundamentally changed the air freight market.
Capacity has been unexpectedly tight in past months, with the peak continuing beyond week 49 into January – albeit slowing in Christmas week, with 'skeleton' staffing levels around the world.
While much of this has been attributed to inventory restocking following growth in global trade, there is no denying that cross-border e-commerce has played its part.
"E-commerce is definitely one driver for rising air freight demand," said Ingo-Alexander Rahn, global head of air freight for DHL Global Forwarding.
"As a result of a robust global trade, volumes are also rising on the eastbound tradelane – but the trade is still unbalanced.
"Maybe as a proof in point, we at DHL Global Forwarding have signed significantly more block space agreements this year and have thus secured more cargo capacity via contract, especially ex-Asia."
But he added: "This is not only because of e-commerce. In contrast to past years, the engineering and manufacturing, as well as the chemicals, sectors are driving growth."
But e-commerce has done more than add volumes to a tight market. There are more fundamental changes, including new routings, argues Brian Bourke, vice president marketing for SEKO Logistics.
"The routes will be busiest everywhere there is the internet and savvy shoppers," he said.
"There are only two reasons people purchase cross-border e-commerce: they cannot find what they are looking for in their home market; or they can find it cheaper elsewhere – transport costs included."
He added: "The power has shifted to the consumer like never before, and the global consumer is ultimately the disrupter.
"Specifically, we see busy routes between US-Europe, Europe-China, Hong Kong-Australia, US-Australia – all bi-directional. However, don't be surprised to see busy routes into regions like Africa and the Middle East."
While Mr Rahn said Asia-Europe was still mismatched in demand, Mr Bourke said SEKO had seen more multi-directional traffic.
"We have been managing more air export consolidations from the US than imports into the US for a few years now, driven mostly by cross-border e-commerce.
"With the power in the hands of the global consumer, there is a shift from talking about supply chains, where you think of a linear chart from factory to customer, to a more dynamic and multi-channel distribution model that focuses more on the 'demand chain'.
"These consumers are frequently more often found in markets like Hong Kong and Kuala Lumpur, in addition to places like London and New York."
The market has changed, he added.
"Airfreight is but one segment – although a crucial one – when talking about overall cost pressures. The market will continue to shift and providers and carriers alike will continue to create innovative solutions.
"We've built our first urban warehouse for same-day deliveries in Hong Kong; Amazon is flying cargo planes while opening retail stores; and I saw the US Postal Service deliver on a Sunday, with multiple stops to the same building. This is a very exciting time in the industry."
He concluded: "The saying we have in US domestic heavyweight home delivery is that we all used to be in Home Delivery, we just didn't know it, because we were driving to Kmart or walking to Marks & Spencer.  Now this trend has gone global and has (as Malcom Gladwell would so aptly put it) now passed the tipping point."