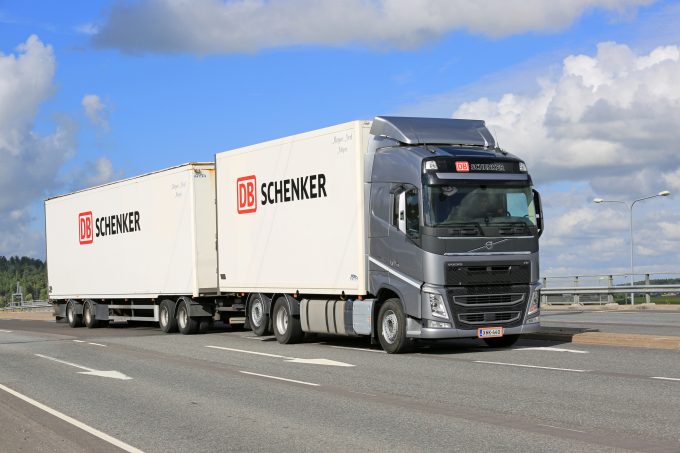 DB Schenker's decision to suspend road transport services to the UK will "go down like a lead balloon", amid mounting criticism of multinational forwarders' handling of the post-Brexit processes.
Germany-headquartered DB Schenker yesterday informed customers via email it would be suspending land transport deliveries to the UK in response to "enormous bureaucratic regulations".
The email, a copy of which has been passed to The Loadstar, informed customers it would "postpone all shipments until further notice".
A spokesperson for the forwarder confirmed the move and told The Loadstar "missing and incomplete customs documents are responsible for delaying deliveries into the UK", but would not be drawn on when services would resume.
"DB Schenker has identified significant problems relating to new customs formalities that apply to shipments between the EU and the UK as a result of Brexit," a statement said.
"Only around 10% of the customs documents submitted for consignments that DB Schenker has been commissioned to ship have been complete and free of errors. Most of the documents are incomplete and/or contain errors.
"DB Schenker employees who have been especially trained for Brexit are available around the clock to assist customers in completing the required customs documents correctly. Nevertheless, every consignment accompanied by incomplete and/or erroneous customs documents delays the departure of the associated full-load shipment. Consignments that are not properly declared cannot be delivered to their destinations."
The decision follows fast on the heels of DPD, which announced last week it was suspending road deliveries into the UK and Republic of Ireland.
Blaming new border procedures and additional customs paperwork required for Europe-bound parcels, the company said it was unable to cope with extra pressure on turnaround and transit times.
Furthermore, it said it would be returning some 20% of parcels received as they had been sent with incorrect or incomplete data.
While both companies appear to have apportioned the blame on others, questions over the preparedness of larger forwarders and delivery companies are mounting, with one source noting, "we've known for a year extra paperwork would be required".
Another source told The Loadstar: "DB's decision is a bit dramatic; it will go down like a lead balloon. It has a lot of customers in a lot of sectors."
In an announcement after the leak of the email, DB Schenker said it would deliver "as quickly as possible" any consignments already accepted, but reiterated that it would not be able to accept any new consignments for shipment to the UK.
Logistics professionals took to social media to vent their frustration at the news, with one responding to Schenker's advice that customers postpone their deliveries by stating "or do what shippers do, go elsewhere and maybe never come back".