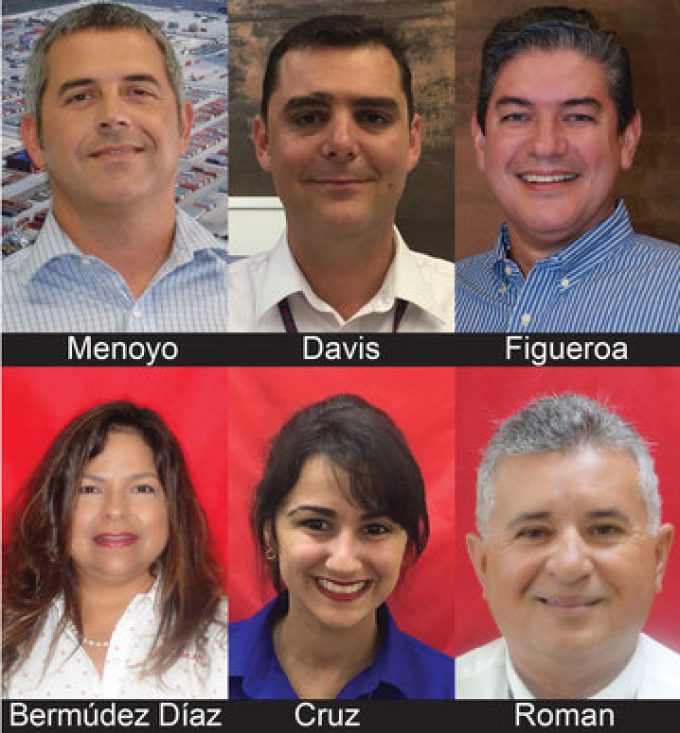 Crowley Maritime has made several personnel changes "to shore up logistics operational efficiency and service" in its Caribbean and Central America markets.
Sal Menoyo has been promoted to vice president of vessel operations of its  international services.
Responsible for vessel service strategies, charters, operations, terminal coordination and safety for vessels and stevedoring, he has been with the company since 1995, when he joined as a senior port captain before transferring to the liner services team in 2000.
He has since held roles of increasing responsibility across several locations, including St. Thomas, Puerto Rico and Port Everglades.
Mr Menoyo will also oversee the work of newly promoted senior director of Caribbean service operation Enrique Figueroa.
Mr Figueroa's promotion sees him leave his role as director of human resources – a position he has had since 2011 – and continues his 25-year career with Crowley.
Another long-term Crowley employee, Samantha Bermudez Diaz, will take the reins as HR director and Jennifer Cruz, in turn, will step into Ms Diaz's role as director, equipment control and freight services.
Andrew Davis has also been promoted, to vice president for equipment and maintenance, where he will develop an equipment and maintenance strategy for the liner and logistics business units, and oversee fleet, repairs and maintenance.
Finally, Renzo Roman has taken over as director, terminal operations, responsible for all stevedoring and yard operations at Crowley's Puerto Rico terminal. His promotion comes a year after joining the company as director of cargo operations.