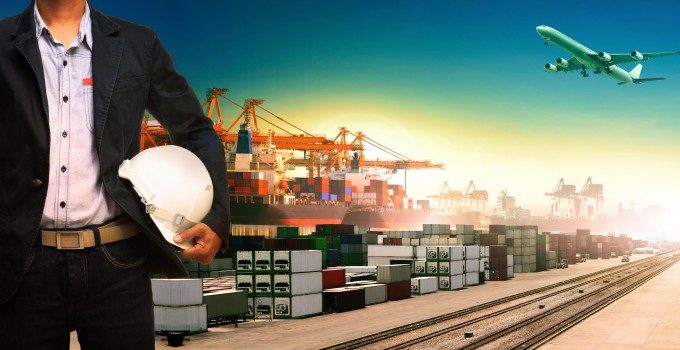 It must be something in the air. Hot on the heels of Neel Shah's sudden exit from Delta comes the news that the inimitable Chris Notter, head of cargo handling, has left Etihad for Qatar Airways.
Mr Notter told The Loadstar:  "My departure from Etihad was amicable and I left on very good terms. I really enjoyed my time there and I'm very proud of what was achieved. I was lucky to have been part of a very successful cargo team and I will miss them very much. The reason for moving on is for new challenges, and I will always look back fondly on my time in Abu Dhabi, which has provided me with many good personal and professional memories."
Sources told The Loadstar that the Abu Dhabi carrier has been struggling to maintain its service quality in recent weeks, especially as Ramadan is underway. There have been reports that aircraft have not been filled on occasions, and that some cargo has landed in the wrong destination. Etihad was unavailable for comment.
But yesterday, Abu Dhabi Airports Company announced that tonnage at the airport had increased 15.7% in the first half of this year versus 2011, with cargo shipments in June rising 29.1% year on year, an increase which is likely to be causing some chaos at Etihad's busy hub.
Mr Notter's appointment at Qatar Airways backs speculation that the carrier is building a cargo dream team. Unconfirmed reports suggest that ex-Cargolux boss Uli Ogiermann may turn up to head Qatar's cargo department, where, presumably, he will be able to affect change from afar at the Luxembourg carrier.
Qatar was also unavailable for comment, but Frank Reimen's (also sudden) departure from Cargolux has added further to the rumour mill.
According to one source close to the carrier, there has been more of a political strategy at the airline recently than a business one, although Cargolux is remaining tight-lipped. Just a day before the announcement that Reimen would leave on August 1 to become High Commissioner for National Protection for the Luxembourg government, after just 18 months in the top spot, a spokesperson for Cargolux told The Loadstar: "There aren't any new or particular developments at this stage and senior management is currently too busy for interviews."
There has been speculation over Qatar's influence on the next appointment, which could see ex-Qatar man and current Cargolux CFO Richard Forson take the CEO's position after just six months at the carrier. A spokesperson for Cargolux told The Loadstar however: "As the executive search for the successor to Frank Reimen has only started, it is too early to tell when the appointment will be made. Considering that the president and CEO is appointed by the board of directors, Qatar will have an influence on the decision just as every other shareholder does."
(Luxair is the biggest shareholder with 43.4%, followed by Qatar with 35%. Two banks hold some 10.8% each.)
Over in the US, sources reveal that Neel Shah's exit from Delta was also the result of political shenanigans and a particularly vicious bout of corporate knife-fighting – and Shah wouldn't play the game. He was recognised earlier this year by IFW-Lloyd's Loading List as one of the top 100 most influential people in global freight, and had widely been tipped to help lead the air freight industry as a board member of IATA's Cargo Committee, Tiaca and SkyTeam Cargo. Delta management's treatment of him calls into question the carrier's commitment to cargo.
There is, of course, a job going in the US, following Michael Vorwerk's return to Lufthansa Cargo from CNS and Cargo 2000, but observers have cast doubt on Shah's interest in the role.
Meanwhile, Cargo 2000 is also facing changes following the departure of Lothar Moehle to DB Schenker, where he will take on a quality and security role. C2K has recently been under fire from some parts of the industry who claim it needs to be updated and simplified.
With so many shake-ups going on, September could see a whole new landscape in the air freight industry. Perhaps the lack of volumes and heat of the summer has gone to the heads of management.