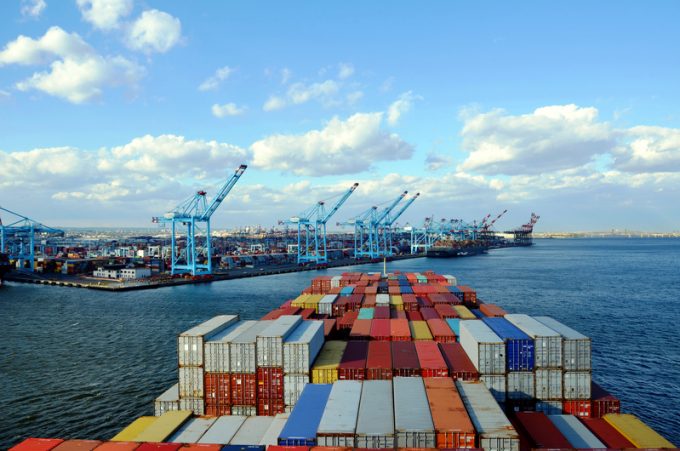 The absence of open containerships on the charter market has resulted in carriers being forced to conclude fixtures months into the future.
Moreover, the duration of time-charters has lengthened considerably, it is becoming increasingly common to see terms agreed for 24 or 36 months as carriers gamble on a long bull-run for the liner industry.
For example, OOCL has just concluded a 36-month extension of the 8,533 teu Seamax Stratford at $38,500 a day.
According to vesselsvalue.com data, prior to the OOCL charter, the 2006-built ship was on hire to MSC at a daily hire of $22,000 a day and, in 2016 was on hire to Maersk at just $8,250.
One broker source told The Loadstar there had been a lot of interest in the ship, with his line to carrier interests "ringing off the hook".
"All the main players wanted the ship and were prepared to pay over the market [rate] to get it, but OOCL was in the driving seat as it had an option for an extension," he said.
"Despite having the option, they had to agree a three-year deal to secure the ship and take the risk of locking-in the charter at today's rate," he added.
Alphaliner said charterers had "little alternative but to accept terms offered to them". These could include positioning costs for the ship, extra payments depending on cargo intake and bonuses to the master and crew.
Another notable long-term charter has been concluded by Israeli carrier Zim, which has fixed a 24-month charter for the 4,250 teu 2011-built panamax Spyros V at $22,750 a day. This is the vessel CMA CGM took on a six-month charter in 2019 at $10,750 a day.
"There is no sign that the market will change direction anytime soon," said Alphaliner. "Cargo demand on most routes remains robust, while freight rates continue their ascent, with new highs achieved on many tradelanes."
Nevertheless, Alphaliner questioned how long the "current bonanza" would last, given that demand was "at odds with the state of the world economy which remains in recession".
It said the "tide could turn in the second quarter of the year", which could see a decline in freight rates on many trades and leave charterers carrying expensive long-term charters that may prove uneconomic to operate in a buyers' market.
This issue plagued many carriers in 2016, when the now defunct Hanjin Shipping and its South Korean compatriot carrier, HMM, endeavoured to renegotiate long-term charter parties with shipowners to mitigate the impact of collapsing freight rates.
However, it is rare for shipowners to agree to renegotiate daily hire rates or terms of a charter party, which is still regarded as sacrosanct in the shipping industry.