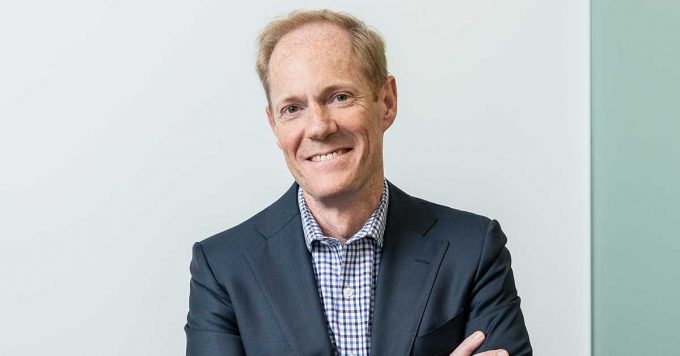 Chapman Freeborn has appointed four leaders to head its regional divisions.
Andy Hudson becomes regional CEO for APAC, Reto Hunziker regional director, Europe, David McCown president, Americas (pictured above) and Sharon Vaz-Arab is the new regional director, IMEA.
"We are heading into 2023 and beyond with the best expertise and knowledge at the helm of our company," said CEO Eric Erbacher.
"Chapman Freeborn's 50th anniversary in May is fast approaching and we are also celebrating the growth, direction and success we have mapped out in our plans for the coming years."
Mr Hudson brings 21 years' experience in the industry, including launching his own aviation acquisitions and management companies Private Jet Central, PJC Aviation and Down-Route in 2008, 2012, and 2015, respectively.
"I want to preserve the traditional and historical place that Chapman Freeborn has in our industry, taking it forward to the next generation and ensuring it is always growing," he said.
Mr Hunziker is well known in the cargo business and has worked with Chapman Freeborn since 2013, as group cargo director and group cargo and on-board courier sales director.
"There is still a lot of untapped potential in Europe that we can access in a more efficient and effective way," he said. "The first step towards this will be onboarding new trainees and inspiring the next-gen to enter the industry."
Mr McCown launched the world's first online reservation system for the private jet industry in 1996. He will continue to grow Chapman Freeborn's network in the Americas, while spearheading career development within the Americas team.
"Chapman Freeborn has a long history of strength in the global aviation industry, driven by a highly experienced and capable team," he said. "I look forward to continuing to drive its rapid growth and make Chapman Freeborn the employer of choice in the private aviation industry."
Ms Vaz-Arab brings over 30 years' experience to her new role and is a veteran of the IMEA region, with career highlights including director of Middle East and Indian operations for Cargolux and manager of global accounts for Etihad Airways.
"I am excited to strengthen and connect Chapman Freeborn's vast networks across IMEA, generate new business and develop its cargo and passenger air charter operations," she said.