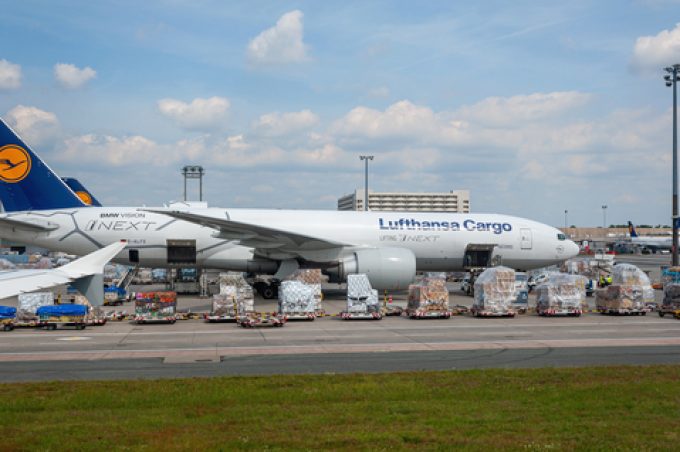 The Mexican government has officially set the clock ticking for freighter operators to exit the nation's main gateway.
They will have to move operations from Benito Juarez International (MEX), the main airport serving Mexico City.
The plan was revealed in late December and triggered protests from carriers as well as IATA, saying the designated alternative airport, Felipe Angeles (AIFA), was lacking adequate infrastructure and certification.
Several carriers, including Cargolux and Qatar Airways, did not express outright opposition to the move, but asked for a longer window to make the transition to AIFA. IATA agreed, arguing that the time allowed – 90 days – was far too short.
The government subsequently extended the period to 107 business days, and organised a tour of AIFA to demonstrate that the set-up was adequate and ready to go. This was followed by official promulgation of the decree banning freighter operations at MEX after the transition period.
The next day IATA conceded that the necessary infrastructure at AIFA was in place, but reiterated its criticism that the window for the move was still too short, arguing that the facilities lacked the necessary national, as well as international, certification. However, it reaffirmed the intention of the air cargo industry to collaborate with the authorities to ensure a successful transfer to AIFA.
That day the Confederation of Associations of Customs Agents of the Mexican Republic issued a statement declaring it had everything ready to handle operations at AIFA, or any alternative airport.
The official decree bans regular and ad hoc cargo operations at MEX after the transition period, with the exception of carriers that offer both passenger and cargo services – provided the cargo is carried on the same airliner as the passengers. This limits cargo activities to belly freight, despite earlier suggestions that carriers that run both passenger and freighter flights to the Mexican capital could remain at MEX.
This is a bitter blow for those carriers – notably, Lufthansa and KLM, which also have their own dedicated handling facilities at the airport. Some other airlines, such as Emirates, fly both types of aircraft to MEX but do not have their own ground handling.
Frank Nozinsky, director Mexico of Lufthansa Cargo, said the new regime would force the German carrier to split its operations and move freight between the two airports. Lufthansa operates six freighters a week to MEX and daily passenger flights from Frankfurt. It is planning to resume passenger flights between MEX and Munich.
The official promulgation of the decree gives these carriers and others 30 days to register official objections and request exemptions.
Theoretically these airlines could transfer their entire activities to AIFA, but the airport has found little traction with passenger services. For Lufthansa's passenger activities, a shift is not viable as about 35% of those landing at MEX transfer to connecting flights.
"This is not against AIFA. It's a very good airport," said Mr Nozinsky, adding that taxi-ing and take-off would be much faster than at chronically congested MEX. He also noted that MEX was "maxed-out", which made AIFA the airport for long-term growth.
This constitutes a dilemma, as the Mexican airfreight market has performed well and offers potential. It has weakened and yields declined in recent months, but less than most other markets, said Mr Nozinsky, adding: "It's still one of our top destinations."
The rising tide of US firms looking to shift some of their sourcing from Asia to North America is auguring more cargo flows through Mexico, widely seen as possibly the most promising candidate for such relocations.
"We see it in talks with customers," said Mr Nozinksy, adding that this had already begun to show in traffic – "not only for North America, but worldwide".
While many airlines appear more or less resigned to the shift to AIFA in the long term, there are question marks about the benefit of banning freighter activities at MEX. According to one industry executive, freighters occupy 4% of the slots at the airport and 80% of their flights occur at night – outside the time the airport struggles with congestion.