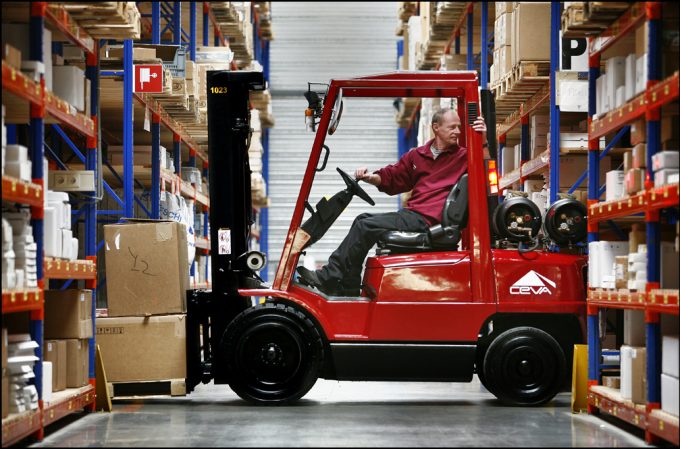 CJ Korea Express is thought to be eyeing CEVA, as speculation mounts once again that private equity company Apollo is keen to take the forwarder off its books.
The Loadstar has learned from a reliable source that Apollo is in talks with the Korean logistics company, which has said it wants to become one of the top five logistics companies in the world by 2020 – an aim achievable via acquisitions.
The company announced it would invest up to KW5tn ($4.63bn) in overseas acquisitions.
Last year CJ Korea Express bought China's Rokin Logistics for $400m, and has since expanded considerably in China while also looking to develop its business in South-east Asia.
But it has also failed in some acquisition attempts: it was among the final bidders for APL Logistics last year, but was pipped to the post by Kintetsu, which paid $1.2bn for NOL's logistics arm. It then expressed interest in Korea's Daewoo Logistics, but a sale also failed to materialise.
CJ Korea Express ranks number 28 in a table of top-50 ocean freight forwarders, and 32nd in an air freight forwarder chart, but was not in the top 50 overall tables for 2015. CEVA ranked ninth.
So is the bigger, but debt-laden, CEVA a good buy? And could CJ Korea Express finance it?
The Korean company's first-quarter results confirmed it is growing more profitably than in the past, boosted by the Rokin acquisition, financed with the help of private investors in a deal with the potential to double CJ's revenues from China.
CEVA's turnover in China last year was $732m, down 7.5% on the previous year, but representing 11% of global revenue, just below the US ($1.9bn) and ahead of the UK ($673m).
However, the CEVA business would also accomplish CJ Korea's stated aim of growing globally. If Asia is still its main interest, CEVA has operations throughout the south-east and China, parts of north Asia, India and Australia and New Zealand.
With sales of $6.9bn in 2015, CEVA would be a game-changer for CJ Korea Express, which has a market cap and annual revenues of about $4bn.
While it clearly has a war chest for acquisitions, CJ Korea Express would arguably need to undertake a comprehensive recapitalisation to acquire CEVA, particularly if the forwarder was valued in line with its peers.
In this context, CJ Korea might have to join up with at least one financial sponsor if Apollo named a full price. CJ Korea's net leverage is declining, but the consolidation of CEVA's $2bn of net debt would significantly force up the net leverage of the combined entity.
That scenario also excludes any equity premium for CEVA, which has negative equity, and cash and equivalents of $192m that very possibly have fallen to around $150m due to its cash-burn-rate since 31 March.
CJ Korea could opt for a low-ball bid of between $2bn and $2.5bn, which would make a lot of sense strategically, and would likely be aimed at replacing CEVA's expensive debt with cheaper funding. Alternatively, it could bid for parts of CEVA – it would most likely be interested in the contract logistics unit, which while it has remained essentially flat, triggers the majority of the forwarder's cashflow.
Based on the valuations of Panalpina and Kuhene + Nagel, as well as other logistics deals, CEVA could attract a valuation of between $3.3bn and $4.3bn – assuming its annual Ebitda ranges between $250m and $300m. In this case, CEVA's equity would be valued between $1.3bn and $2.3bn, which may seem overly optimistic – but the allure of hefty cost synergies could do the trick.
There is also the question of the lawsuit, filed by employees and investors against Apollo, and its potential liability for CEVA, as well as talk of an SEC investigation into the liquidation of CEVA's holding company, CIL Ltd.
Given CEVA's financial difficulties, CJ Korea would do well to strike a deal only if the price is right.
Apollo and CEVA declined to comment, while CJ Korea failed to respond before publication.