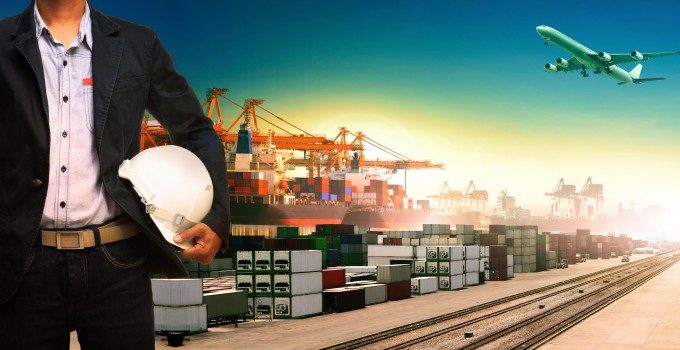 Singapore's NOL today sealed the sale of its APL Logistics division to Japanese logistics provider Kintetsu World Express (KWE), in one of the largest logistics acquisitions in recent history.
The sale will earn $1.2bn for the state-owned Singaporean shipping line, which is in urgent need of recapitalising its balance sheet, while KWE will be transformed into a mid-to-large sized contract logistics provider with a far greater geographic spread.
NOL said the sale price is 15 times APL Logistics' EBITDA [earnings before interest, tax, depreciation and amortisation] of $80m last year, with KWE winning a competitive auction for the unit with the highest bid price – and reportedly beating competition from the likes of XPO Logistics and Korean company CJ Express – and one that is considerably above the current market average for acquisitions.
According to the NOL statement, the average EBITDA multiple in "precedent logistics acquisitions" has been 9.8 times, which would have valued APL Logistics at $800m, which means it has effectively earned itself a 50% market premium on the sale.
NOL added that the sale meant its net gearing ratio "pro-forma as at the end of 2014 reduces from 2.25 to 1.08", while it effectively books a $900m net gain from the divestment, "pro-forma as at the end of 2014". According to Alphaliner, prior to the sale NOL's net gearing had grown to its highest level since 2002, and reducing it had clearly become a priority for  management.
"In an increasingly competitive liner shipping sector, NOL believes that it is imperative to strive to have the most cost competitive position and the strongest financial position in order to have a better chance to thrive. Accordingly, after carefully considering its strategic options, NOL has decided to dispose of its logistics business and focus on improving its core liner shipping business.
"The net proceeds of the sale of APL Logistics will be applied to strengthen the financial position of the NOL Group, including repaying its borrowings," it said in announcement to the Singapore stock exchange.
It also emphasised that it stood to lose relatively little possible revenues from the previous alignment of APL Logistics as a customer of the APL shipping line, revealing that last year the box shipping arm earned $70m in revenues from APL Logistics – representing just 1% of the carrier's $7bn revenue in 2014.
The implications for the contract logistics sector are far greater however.
The deal was described as "transformative" for KWE by Transport Intelligence (Ti) senior analyst Thomas Cullen. He told The Loadstar: "It is a very generous deal for NOL, while for KWE it will change the nature of the company – it pushes them into different regions, particularly the US, and gives them a different customer base."
It is a general truism that Japanese logistics providers have built their businesses serving the export requirements of Japanese OEMs, a model that has been very successful while their customers have been successful, but which also leaves 3PLs short of strategic options.
According to Ti data, almost two-thirds of APL Logistics contract logistics business is in the US, a large portion of it serving automotive manufacturers such as GM and Chrysler, as well as retailers such as Walmart, which represent a very different customer profile from KWE's existing customer base, and it came as little surprise that one of KWE's first comments on the deal was the assurance that it would keep APL Logistics' existing management team and staff.
"We are very pleased to successfully enter into this transaction. Since 2013, we have laid out a strategy to strengthen our international presence especially in the US and Asia. This transaction fits right into our strategy," said Satoshi Ishizaki, group president and chief executive of KWE.
"We intend to retain the headquarters of APL Logistics in Singapore and to run it as a separate unit. We will also ensure that members of the group work together for the benefit of our stakeholders. We warmly welcome customers and employees of APL Logistics into our group. To them, I would like to give my assurance that when this transaction is completed, KWE will continue to invest in and expand APL Logistics' services so as to serve our customers better, and to create exciting career growth opportunities for all employees of the KWE family."
It would also appear that KWE managed to secure the acquisition at a time when larger freight service providers – notably DSV and Norbert Dentressangle – are on the prowl for possible buys, particularly those with strong US businesses.
"Perhaps the price was too high for the other bidders," Mr Cullen said, "After all, while KWE is alikely to incur quite a lot of debt to fund the acquisition, debt is cheap at the moment, and in Japan it is very, very cheap."