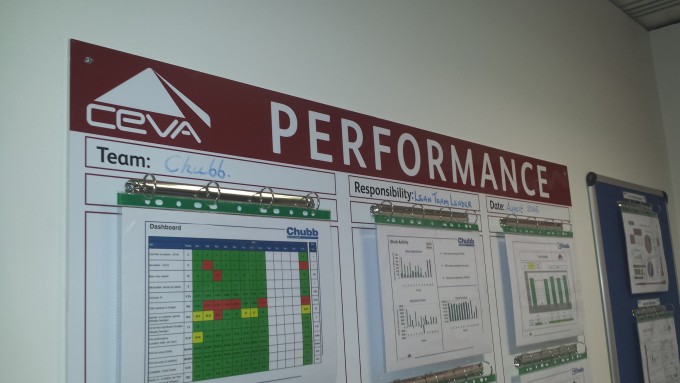 Troubled CEVA is burning $1.4m each day, according to its results for the first quarter, which could trigger another financial restructuring by the end of next year.
The forwarder's headline results show improvement – a Q1 net profit of $3m, compared with a loss of $74m a year ago, and adjusted EBITDA up 15.7% in constant currency against a 5.3% drop in revenues to $1.56bn.
However, its cash position is getting considerably weaker.
Cash, and cash equivalents fell from $309m at the end of December to $192m on 31 March, while net debt rose 5% to $1.96bn from $1.86bn.
The Loadstar's financial columnist, Alessandro Pasetti, commented: "Core cash flow from operations fell to -$73m from -$42m year-on-year, but once interests and other financing costs are considered, it fell to -$116m from -85m one year earlier.
"Add $16m for capex, and its negative free-cash flow stands at $132m – that's $1.46m for each calendar day.
"It looks like the working capital management, receivables, payables, inventories, is becoming less effective, which points to another possible restructuring – likely by the end of 2017, according to my calculations.
"Interesting days for CEVA," he added.
The headline figures were positive. Freight Management EBITDA saw a 57.1% increase in constant currency to $10m. This was "supported by strong tradelane activity with China as origin or destination as a major contributing factor", wrote the company. "The business line's net revenue margin was 30.7%, an increase of 3.9 percentage points, driven predominantly by proactive and smart optimisation of our procurement efforts."
Air volumes rose 1.5%, with ocean volumes up 1%. Contract logistics saw EBITDA of $36m, a 11.4% adjusted rise.
Meanwhile, CEVA appears to have set aside a paltry $14m to cover a potential lawsuit relating to a decision to liquidate CIL Ltd.
CIL was the parent company of CEVA Group Plc and was placed in liquidation proceedings in connection with the 2013 recapitalisation. CIL is involved in an official liquidation proceeding in the Cayman Islands, as well as a Chapter 7 proceeding in a bankruptcy court in New York.
In addition, the liquidation – decided by Apollo directors and management, rather than other CIL shareholders who stood to lose out – is potentially the subject of an SEC investigation. Many of the shareholders were employees.
The group stated in the results: "The company cannot provide assurances about the outcome of this matter and it is possible that if the trustee were to prevail on his claims, the company could incur a material loss in connection with this matter. However, the company believes the claims are without merit and intends to vigorously defend itself."
The group booked a "net payable" (which has been "disputed") of $14m – up $1m from December 3, relating to the legal action.
"Any fines from legal action could be a big headache on the road to recovery for CEVA, particularly if it has underestimated the amount of cash it has to set aside," noted Mr Pasetti.