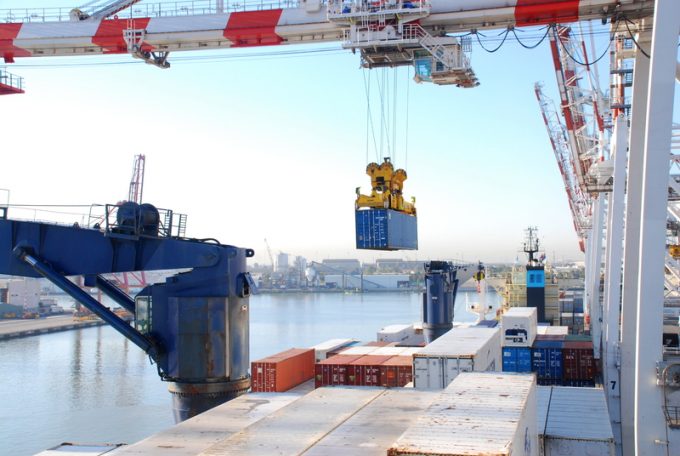 The ongoing "disarray" in Australia's container supply chains will mean empty shelves for some retailers at Christmas.
Industrial action by the Maritime Union of Australia (MUA) against Patrick Terminals was suspended in early October – pending peace talks over a new pay deal – but supply chain delays from  previous MUA work stoppages are still playing out, two months later.
Shipping schedules were put out of whack, creating a backlog of "eight-to-ten" weeks, according to to carriers, but the union denies it's to blame, instead pointing to increased peak season demand.
According to the Freight & Trade Alliance (F&TA), a trade imbalance resulting in a huge surplus of empty containers and a lack of storage areas to keep them in is still the main issue clogging supply chains.
"The extent of the container imbalance is estimated to be 75,000 teu currently sitting in empty-container parks and transport operator yards throughout Sydney," said F&TA director Paul Zalai.
He said there were two main problems preventing the evacuation of empty equipment: the capped exchanges imposed on carriers at east cost terminals; and the carriers' inability to charter enough sweeper vessels, given the higher global container shipping demand and vessel utilisation rates.
"The bottom line from transport operators is that, without any significant and immediate relief, the glut of empty containers will move Sydney's container logistics from the current state of congestion to one of gridlock," added Mr Zalai.
Surging peak season demand has seen spot rates from China to Melbourne increase by 5%, to $2,430, on last week's Shanghai Containerised Freight Index. By comparison, the rate was $1,648 in mid-October.
Carriers have continued to add new capacity to cater to the demand, however, most notably with the launch of Zim's second China-Australia service. Due to commence tomorrow, it sails from Yantian to Sydney in 11 days, Zim says.
Nevertheless, local media reports suggest retailers may miss out on Christmas sales due to the country's shipping problems. One surfboard supplier said eight weeks of delay meant stock wouldn't arrive until "well into January".
And Mr Zalai reckons the country's shipping operations "have never been in a worse state."
He explained: "Our ports are congested, there are limited services, record high freight rates and increased detention, congestion and terminal access surcharges.
"To rub salt into the wounds, biosecurity document assessment, inspections and treatment release time-frames are at commercially unacceptable levels."
Meanwhile, similar shipping delays are impacting importers across the Tasman. New Zealand's port of Auckland has experienced delays this year, with Aussie congestion creating a knock-on affect, as schedules often include both countries.
However, the current problems at Auckland have been caused by teething problems with an automation project, most recently with an out-of-control automated straddle carrier taking a nosedive over a low-lying wall, crushing a container. The port said there was currently an eight-day delay for ships waiting to unload.