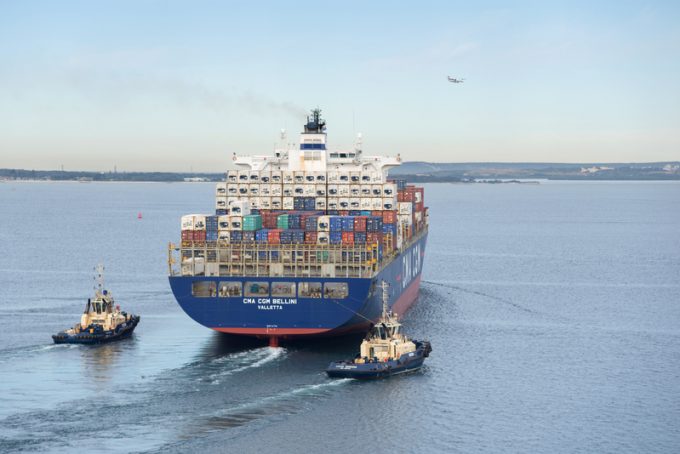 Although trade with the Far East is booming, shipping line surcharges in Australia are "spiralling out of control" – and carriers blame port congestion.
Last week, Alphaliner highlighted a significant increase in cargo demand in Australia, coinciding with the country's peak season.
"The rise is fuelled both by the Far East-Australia trade itself and by increased transhipment activity to and from other regions," according to the analyst.
It said spot rates into Melbourne were the highest in a decade, having more than doubled since mid-March to US$1,648, as per the Shanghai Containerised Freight Index (SCFI).
Carriers have responded by adding tonnage, Alphaliner said, including ad hoc sweeper sailings and new loops representing 7,200 teu, or 7.9% of the trade's weekly 91,000 teu capacity.
And last month, many shipping lines introduced port congestion surcharges of up to US$350 per teu, following the industrial unrest which resulted in extraordinary delays at Australian container terminals, particularly at Sydney's Port Botany.
The Freight & Trade Alliance (F&TA) has called the surcharges "exorbitant" and questioned why they are still in place, given productivity at Port Botany has improved following the suspension of industrial action.
"There is no doubt Botany is catching up," said F&TA director Paul Zalai. "So it's unclear why a congestion surcharge remains, it was a temporary measure."
Furthermore, given many shipping lines had either blanked sailings, bypassed Sydney or, in some cases, stopped taking bookings altogether, he questioned "what costs the surcharges were actually covering".
The F&TA also wondered whether shipping lines were "double-dipping", gaining penalty revenue from stevedores as well as their shipper customers.
Mr Zalai said: "The lack of transparency poses many questions and frustrations, which is turning the spotlight away from the core industrial relations dispute to one of opportunistic shipping line practices that appear to be primarily focused on recovering costs to extend record profits."
However, liner lobby group Shipping Australia claimed the port congestion "was bad, is bad and will continue to be bad in the near future," and forecasted a further eight-to-ten weeks to clear the "huge backlog" of empty containers.
It added: "Stevedores are working with shipping lines to help evacuate the empties back to Asia. However, this is adding a further delays to schedules."
Moreover, it said, while there were only a few vessels waiting to enter the port, this didn't mean the congestion situation had been resolved.
"Ships do not have to be visibly lining up in a 40-ship queue off Botany Bay for there to be extreme congestion and delay," it said, noting many ships had been forced to vary their sailing speed and adjust routes to save fuel costs.
"Where ships are forced to skip Sydney and offload cargo in Brisbane or Melbourne instead, they face extra costs for at least two additional lifts plus possible over-stow lifts, terminal transfers and storage costs. These likely exceed A$1,000 (US$704) per container."