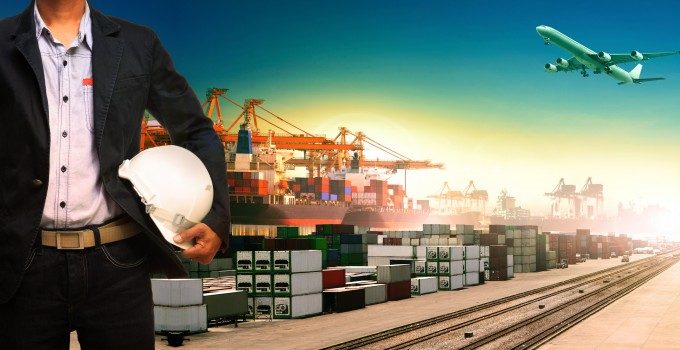 Could yet another rate war on the Asia-Europe westbound trade be round the corner, as the three alliances prepare for battle over market share next month?
According to data from Alphaliner, from 1 April, the 2M+HMM (including Hamburg Sud), the Ocean Alliance and THE Alliance will offer 17 weekly strings between Asia and North Europe – one more than currently provided by the current four alliances.
The analyst says total weekly capacity on the route will jump by 9.6%, with the biggest increase coming from the 2M, which, apart from upsizing its five loops to ultra-large container vessels (ULCVs) of 18,000-20,000 teu, will introduce a sixth loop.
Maersk and MSC have sought to justify the additional AE7/Condor service by arguing it would be necessary to accommodate the additional volumes from the slot charter agreements with HMM and Hamburg Sud.
The extra loop and the vessel upgrading will see the 2M's average weekly capacity between Asia and North Europe increase by 23%, from 83,500 teu to 103,000 teu next month.
Of this extra capacity, Alphaliner reports that HMM will take about 6,000 teu and Hamburg Sud around 4,000 teu, leaving – in theory – some 10,000 teu of available slots to be shared between Maersk and MSC on the new service.
However, one well-connected source told The Loadstar recently that Hamburg Sud's Asia-North Europe weekly requirement from April would be "less than 2,000 teu", given that it had "wound down" much of its marketing on the trade ahead of its eventual sale to Maersk Line.
This was confirmed last night in a statement from Hamburg Sud owner Oetker Group, which said the sale and purchase agreement had been signed with Maersk, leaving the companies' respective shareholder to authorise the sale and competition authorities to issue regulatory approval – the sale could be closed by the end of the year.
At the same time, sources have suggested HMM might struggle, initially, to cover a weekly allocation of 6,000 teu until it can repair shipper confidence.
Anecdotal reports and contract indices suggest that the container lines have been successful in hiking mid- and long-term rates on the route, and Alphaliner points out that spot rates remain at over $800 per teu, compared with the $200 sub-economic levels of a year ago.
However, as has been seen so many times in recent history, when empty slots start chasing cargo, rates can very quickly spiral down.
And HMM and Hamburg Sud will still have to pay for their slot charters – used or unused – a factor that is understood to have cost the German carrier a lot of money in its global slot exchange deal with UASC.
Alphaliner also argues that the new alliances will be reluctant to concede market share.
"No void sailings are scheduled on any new strings to be launched in April, even though some of the old services, in the process of being phased out, will provide overlapping services."
This, it added, would "result in additional capacity on the route during the transitional period".
According to Alphaliner, the new alliance capacity share between Asia and North Europe from 1 April will be: 40% controlled by 2M+HMM, 35% by the Ocean Alliance and 25% by THE Alliance.
Meanwhile, on the Asia-Mediterranean route, Alphaliner says the trade will see a 6.9% increase in weekly capacity from next month – rising from 134,000 teu to 143,000 teu.
According to the alliances' published networks, the 2M will retain four weekly loops between Asia and the Med, while the Ocean and THE alliances will offer five and three strings respectively. Zim will run a single standalone service.