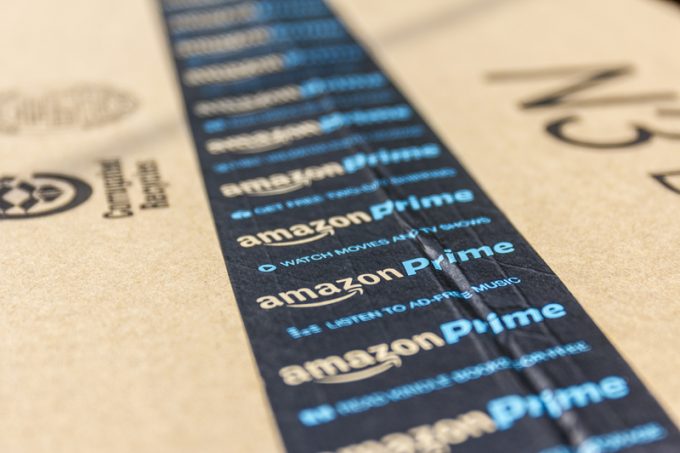 Amazon has responded to a class action by a group of independent delivery drivers claiming they be reclassified as permanent staff and are due compensation for unpaid overtime and business expenses.
The case, launched in October, represents another front in the battle between self-employed workers and e-commerce firms that rely heavily on their services.
It follows similar cases by Uber drivers in the US and UK and the recent judgment in a case brought by London cycle couriers against express operator CityLink.
Amazon filed its opposition to the motion in a Washington state court this month, claiming that the experience of three drivers – whom it terms "delivery partners" (DPs) operating as "independent contractors" – differ wildly from the thousands of other drivers it contracts.
Amazon is seeking to build a logistics network of its own, reducing its reliance on third-party delivery partners such as UPS, FedEx and XPO, as well as ultimately being able to compete with them.
A key plank in this strategy was the development of Amazon Flex – a smartphone-based application that it claims allows DPs to "decide when to provide services, subject to delivery volume".
It said in its filing: "DPs can accept or reject any opportunity offered by Amazon.".
It explains that Amazon Flex DPs work with one of two business segments – its Amazon Logistics arm or Prime Now. The former sees DPs picking up Amazon's brown box and envelope consignments from 87 Amazon Logistics delivery stations around the US;.
With Prime Now, "DPs deliver traditional Amazon.com household items in paper bags, can deliver restaurant orders, third-party grocery and other merchandise orders, and orders from Amazon Fresh, depending on location".
The drivers suing Amazon claim it had "misclassified delivery drivers with whom it has directly contracted as independent contractors when they are actually employees", which would have put them under the Fair Labour Standards Act, a federal law.
As a result, they claim, it had paid them below minimum wage levels, failed to pay overtime when they worked over 40 hours a week and failed to reimburse them for vehicle expanses such as fuel and maintenance.
However, in its response Amazon argued that, to even begin to prove they were employees rather than contractors, each DP "must prove economic dependence on Amazon", and added that the claimants would then have to prove their experience was common across its DP network.
Amazon said: "Of course, anyone who makes deliveries for Amazon will be superficially similar in the sense that they deliver packages to Amazon customers. UPS drivers meet that standard – and plaintiffs do not claim such drivers are similarly-situated with DPs.
"Plaintiffs are required to, but have not demonstrated common issues related to independent contractor classification sufficient to grant motion."
And Amazon has gone to a number of DPs to relate their experience of contracting to the company, which it claims shows how varied these experiences can be.
"In stark contrast to an employment relationship, DPs choose when, where and how they perform their services, which allows further opportunities to tailor their businesses to maximise profit and minimise loss.
"While named plaintiffs suggest they are subject to great control by Amazon, other DPs have profoundly different experiences.
"Indeed, other DPs attest that they rarely have interaction of note with anyone from Amazon and that Amazon does not control how they make deliveries, leaving DPs to maximise profit to complete deliveries in the most efficient manner of their choosing. While Amazon offers suggestions, DPs are free to choose the route as they deem fit.
"Plaintiffs portray a world in which they have no control over their work, are assigned routes and 'shifts', and have on control over their profits and losses. Other DPs, by contrast, attest to creating their own efficiencies, running their own businesses and investing in their own equipment and materials … the most successful DPs master the logistics of packing their vehicle efficiently to maximise the speed with which they can retrieve parcels for delivery.
"Similarly, they establish for themselves what they believe to be the best route to complete deliveries as quickly and efficiently as possible," it said.
The case continues.