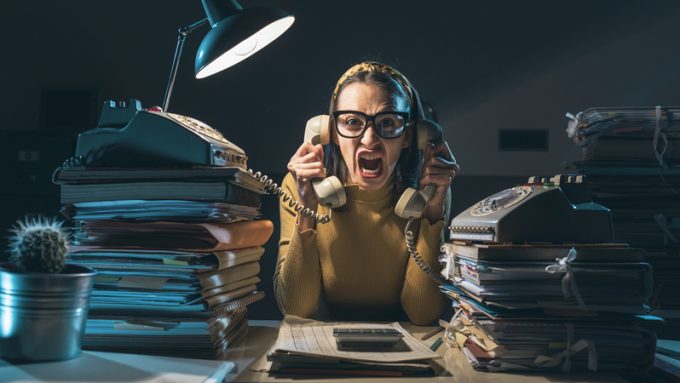 The numbers currently being bandied about are big ones: some $25,000 for an hour's 747 charter; rates of $20 per kg offered to airlines for China-US.
Even volumes going the other way are on the rise. Chicago to South-east Asia has increased 20% in a week, according to TAC Index's latest data, while Frankfurt to Shanghai is up near-40% in just a week. Inventory levels remain low.
Add to that other key factors: shipping line schedule reliability is at an all-time low; service is terrible; shippers are desperate.
As The Loadstar noted yesterday, there are just two weeks to get goods on the water from Asia to North America. Miss that, and you miss Christmas. Miss Christmas … and you miss the peak spending season.
While the air cargo industry is currently (and rightly) wringing its hands over the state of Chicago O'Hare (bad), or the lack of scanners at Dhaka (mystifying), in fact, compared with sea freight, air is doing a pretty good job. But the question is whether the industry can learn the lessons so generously donated by the shipping lines, whose utterly chaotic peak is starting to ease off.
Why it has gone so badly is down to a wide host of factors. But how the shipping lines made it worse would be a good lesson for airlines as they go into what will undoubtedly be a messy fourth quarter.
You only need to read a smattering of comments from shippers to begin to understand the scale of the problem.
Shipping lines have "unjustly and unreasonably exploited customers, vastly increasing their profitability at the expense of shippers and the US public generally…", stated one case before the Federal Maritime Commission.
Others called Maersk – which posted its updated guidance for the year of underlying ebitda in the range of $22-23bn – "crass" for "gloating", or as one person stated "dumb-arsed unthinking publicity like this that makes Maersk the most hated carrier I know".
The anger among shippers is intense. Many in the SME sector are facing bankruptcy as they grapple with rates 10 to 12 times higher than two years ago. The Global Shippers' Forum told The Loadstar Podcast many shippers will be "annihilated" by what is a "full-blown catastrophe".
Rates, of course, are arguably just the crux of the supply/demand equation. What has really upset shippers is the additional costs imposed by the profit-heavy lines. They are being forced to pay storage charges for cargo that is late – and which they are unable to access for weeks. They are paying congestion charges to the lines, which have seen profits rise, in some cases by 2,500%. Or, as one forwarder said "milked dry the smaller importer exporter".
Or, as another one said: "The surcharges and peak season surcharge are just taking the piss, if you ask me. Why charge a $1,000 or $2,000 'high demand' [surcharge] when you are already charging $15/$16k a box?"
Regulators are taking note, and there is a high likelihood that surcharges will come under the microscope; law courts are looking into accusations of 'profiteering'.
Shippers – facing record high costs and record service-level lows – also note a lack of loyalty from the lines. Long-standing customers have seen cargo left behind and bookings scrapped. It's a pay-to-play market – and even that's not working.
While many participants in the supply chain have noted better dialogue between supply chain partners since the start of the pandemic, in shipping, this has come to an abrupt end. Even forwarders are highly fearful of the lines. They don't want them to know they have chartered ships themselves, "for fear of reprisal" – an abuse of market power, surely.
The predicted $100bn in global profits for the shipping lines is coming at a very high reputational cost. Shippers won't forgive or forget for some time. (Those three-year contracts the lines want to sign now? Forget it.) Regulators are sharpening their pencils. Normally bullish forwarders are frightened of their own suppliers.
So, airlines. This is your moment. Enjoy the inevitable profits. But do not do so at the cost of irreparable damage to your reputation, your customer relationships, and regulatory focus.
Communicate properly. Don't ditch loyal customers for higher-paying freight. Iron out any snafus quickly and collaboratively. Talk to your handlers.
Right now, the shipping lines are the bogeymen of freight. Let it stay that way and keep airfreight's own nose clean.