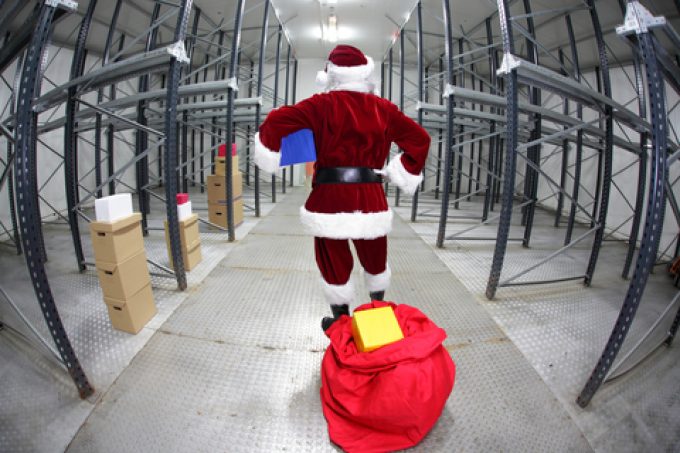 The clock is ticking for North American retailers wanting to bring in merchandise from Asia by ocean carrier for the annual seasonal consumer frenzy.
According to Freightos, door-to-door transit times from China to the US via west coast ports have stretched to 71 days, up from 40 days two years ago.
And the congestion is worsening: by the end of last week, there were 65 ships at anchor in San Pedro Bay waiting for berth space at the ports of Los Angeles and Long Beach.
So, with 86 days to Christmas and 56 to Thanksgiving, retailers will miss out on the start of peak shopping if their product from China is not on the water in two weeks, warned Ewan Alexander, global VP consumer retail at Crane Worldwide Logistics.
And while demand remains rampant, the congestion at west coast gateways, and at major inland rail hubs, is not likely to ease in the weeks ahead.
"Inventory levels are still down," said Mr Alexander, an observation in line with recent reports from the US National Retail Federation and IATA.
Importers are nervous, faced with ominous signals like shortages in grocery stores, and retailers of apparel and consumer electronics have also reported product shortages.
"In Europe we're going to see some panic-buying, not just with fuel, as we lead up to this festive period," Mr Alexander said. "We're undoubtedly going to see this in the US," he added.
Shippers have realised that ocean capacity is maxed-out and are looking for creative solutions to get their products to markets in time, but they are hitting obstacles in other modes.
Trucking capacity is undermined by the driver shortage. From Asia to Europe, rail has been a viable option, but recent disruptions there have stretched transit times beyond 45 days, a far cry from the 17- to 25-day window shippers have been used to, Mr Alexander noted.
Beyond the issue of finding capacity in the first place, schedule reliability is another massive headache for shippers and importers when it comes to transport by ocean carrier, he pointed out.
According to the September Global Liner Performance Report, from Sea-Intelligence Maritime Analysis, the on-time arrival rate from Asia to the US west coast fell to 9.9% in August, down from 15.7% in July. In August 2020, it stood at 48.6%.
This has prompted heightened interest in airfreight options, including charters like Crane's dedicated freighter link between Shanghai and Chicago, he reported. Initially this was embraced mainly by industrial clients, but it has now spread to other sectors, he said.
"As we head towards Q4, there has been a shift in enquiries coming through. Over the past two weeks, there has been a huge uptick from the consumer retail sector," he said. Companies were looking to split inventory and send part of it by airfreight and part on the water, he added.
In the FMCG sector, he sees efforts to shift sourcing to more regional procurement patterns and, while he expects this to become a heavy trend, it does take time and faces challenges like the driver shortage, he pointed out.
He said there was also a trend among customers to give Crane consistent weekly volumes in an effort to avoid the exorbitant rates in the ad hoc market and gain some leverage in pricing. In the FMCG and apparel sectors, companies were striving to refine their forecasting to "a more granular level|" to make sure their logistics providers can get inventory moving, added Mr Alexander.
"We are working a lot with these companies on their inventory levels, working with their forecasting to make sure that we can have enough time to secure that space," he said.
As the window for ocean freight to reach markets in time for the peak shopping season narrows, some of the pressure on this mode should lessen, but Mr Alexander does not anticipate the congestion to weaken in the weeks ahead.
"We still see through Q4 major pressure on inventory levels. It's going to increase our rates and it's going to increase the disruption we're feeling right now," he said.