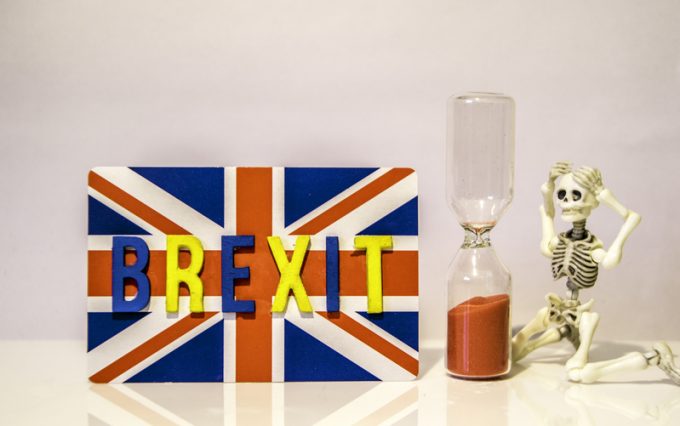 UK small and medium-sized supply chain businesses claim government indecision and negotiating failures have left them all at sea, as the country prepares for the end of the Brexit transition period.
All UK supply chain companies will be required to operate under new customs and border control procedures from 1 January, but if a trade deal with the EU is reached, some red tape can be cut.
But the lack of clarity over a potential deal has meant many SMEs have refrained from investing in preparations that may prove unnecessary'.
Richard Greening, global technical director at business process outsourcer DDC FPO, said that while larger companies were now prepared for Brexit, SMEs were having "more of a struggle", as they try to predict the post-Brexit operating environment.
"SMEs are trying to source talents and skills internally, or second-guessing how their systems will integrate," he told The Loadstar. "They feel exposed by their current plans and are still very unsure what will happen on 1 January.
"They might be worried about control or costs to rely on an outsourced provider. Yet due to their limited resources, they face the most risk for post-Brexit customs issues."
As smaller operators hold off in the hope a deal can be reached, only 11% of business executives polled by One World Express believe a deal could be struck.
Of the 534 polled by the survey, 50% said they were 'nervous' about Brexit, 43% indicated that it posed a greater threat to their business than the pandemic and just 16% had faith in the government's ability to manage Brexit.
The polling reflects the sentiment of many within the supply chain that The Loadstar has spoken to in recent weeks.
General manager of public policy at Logistics UK Alex Veitch told The Loadstar the association was advising its members and their customers to prepare as much as possible, while it lobbies the EU and the UK to agree a free-trade deal.
"We're also asking government for full technical information on all new processes to ensure preparations can be as seamless as possible to protect the supply chain," he said.
"[Furthermore], Logistics UK is working closely with government on a number of areas across the supply chain, including Customs arrangements, border controls, Kent traffic management and rules changes for UK hauliers driving in the EU."