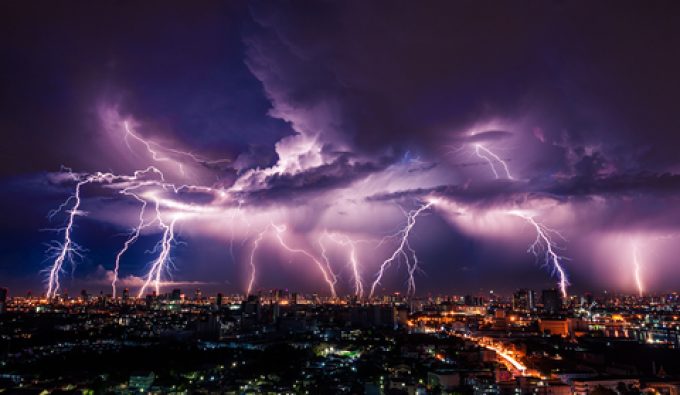 Hurricane Ida cast a long shadow over transport in the US: container operations at the port of New Orleans did not resume for nine days after the storm made landfall, rail operations were still limping towards normality after 12 days and trucking rates remain high.
It does not help that virtually every aspect of supply chains is stretched to the limit, from shortages of components over ports (both pier-side and landside) and airports, rail and truck carriers to distribution centres and chassis.
Labour is in short supply, and new outbreaks of Covid-19 keep hobbling the processing of freight. According to Freightos, the record back-ups at the ports of Los Angeles and Long Beach alone have effectively removed an estimated 20%-25% of transpacific capacity.
Hessel Verhage, CEO for the Americas at DB Schenker, calls the industry's current predicament "a perfect storm". He added: "The whole supply chain is definitely stressed."
Jennifer Bisceglie, founder and CEO of risk management specialist Interos, noted that the system had been "hit from all sides" and taxed as never before. Past supply chain problems usually involved one aspect, like transport or supplies, but the current crisis had multiple facets, she added.
Over the past 18 months, supply chain strategies have undergone a sea change from just-in-time, with an emphasis on cost reduction, to building more resilient supply chains better geared to withstand shocks. However, in today's overburdened transport system, every disruption has a long tail and the disruptions keep coming, warned both Ms Bisceglie and Mr Verhage.
The ramifications are painful. A recent survey by Interos found each disruption was costing customers, on average, $184m a year.
The experiences of the past 18 months have elevated the problem to the very top. Unlike past supply chain issues, the C-suite of companies is very much involved now and keeps a wary eye on the supply chain, Ms Bisceglie noted.
"I'm getting calls from Fortune 100 company CEOs asking for help. Two years ago they wouldn't have returned my calls," Mr Verhage said.
Ms Bisceglie believes there is growing understanding that both physical and digital supply chain have to be addressed. Companies have moved to assign responsibility for supply chain risk and cyber risk. These individuals or teams do not form a separate silo that lets everybody else in the company get on with what they are doing. They are designed to break down silos, because this cannot be handled by any one department within an organisation, she stresses.
Much of the focus in the quest for more resilient supply chains has been on visibility. The crisis has highlighted the ultimate need for multiple-tier transparency in order to identify where vulnerabilities are, where alternatives are needed and where resources are best deployed, says Ms Bisceglie.
Improved visibility built on better data flow does not address particular problems, or help speed up the supply chain, but it helps with forecasting and business planning, and it has become a differentiator in the logistics industry, added Mr Verhage.
He thinks the challenges of the past 18 months have engendered a significantly higher degree of collaboration. Before Covid-19, clients were pushing their dealings with logistics providers into a transactional nature, but this has completely changed, relegating the pricing aspect to an afterthought; the emphasis is on developing solutions, he said.
Not every shipper has woken up to this. Two months ago, a large client notified DB Schenker it was going to invite the logistics firm into an e-auction for an RFQ.
"The days where I compete with Kuehne + Nagel and DSV for a penny here or there are gone. That's not the primary conversation now," he said.
Shippers and importers have been trying a variety of strategies to minimise risk and make their supply chains more resilient. Increased inventory has been one major trend, although this is harder to achieve these days, Mr Verhage noted.
It remains to be seen if this is the best solution in terms of how they use their cash, but for a lot of companies, supply chain disruption threatens significant reputational harm, said Ms Bisceglie.
The scope and complexity of the challenges currently taxing the system are beyond the reach of government entities, let alone individual companies. Players will have to keep navigating through these difficult circumstances.
"There is no silver bullet," said Mr Verhage. Faced with ongoing problems in an over-stretched logistics infrastructure, there is little choice but to hunker down, collaborate and ride it out, he added.
To hear more about the current supply chain disruptions, check out The Loadstar Podcast clip of Eric Reuter, Forto's vice president for Asia.