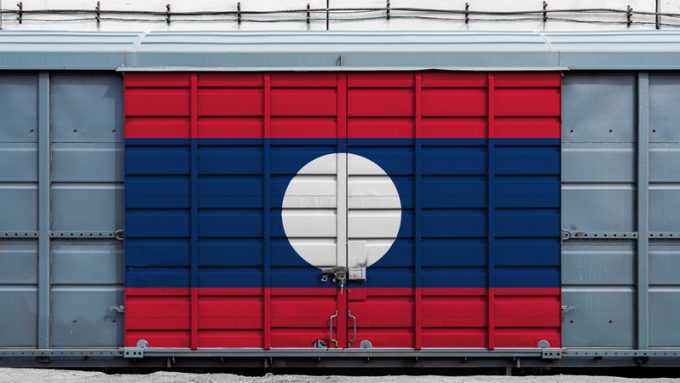 DHL has launched a freight train on the long-awaited China-Laos high-speed railway, unlocking new multimodal transport options in South-east Asia.
The 414km Laos section of the railway was officially opened today, after five years of construction.
One of the major projects of China's Belt and Road Initiative (BRI), Beijing fronted most of the $6bn cost of the railway which connects Laos capital Vientiane with the Chinese city of Kunming, a major manufacturing and transport hub.
DHL said its two-way rail freight service on the line was "the first of its kind", shortening transit times between Kunming and Vientiane from two days via road, to under 24 hours.
Steve Huang, CEO, DHL Global Forwarding Greater China, said: "The China-Laos railway is a historic moment for the region. It strategically places Kunming as a hub for the Indochina market and as the gateway to Asean economies."
And, according to Thomas Tieber, the company's South-east Asia CEO, the railway will "transform Laos from a land-locked country to a land-linked hub".
He added: "Businesses moving goods between China and Asean countries now have a strong viable alternative to air and ocean freight."
Indeed, there has been a major shift to road freight within the region since the Covid-crisis began, with airfreight capacity slashed and container shipping networks deteriorated.
DHL highlighted three tradelanes which stand to benefit over airfreight from road-rail connections, via the new Laos railway, and provide "relief" during peak season.
For example, the forwarder said Chengdu-Bangkok would be 78% cheaper and two days faster than air, Kuala Lumpur-Chengdu would be 70% cheaper with the same transit time and Shanghai–Singapore would be 38% cheaper, but four days longer.
Mr Huang added: "Asean has a combined GDP of $2.55trn and is predicted to be the fourth-largest single market in the world by 2030. We see a very bright future for trade and economic activity in the region, which will translate to increased demand for logistics."
While the opening of the China-Laos railway is good news for Asean transport connectivity, the region had high hopes to extend the high-speed railway network all the way to Singapore – a project often referred to as the Kunming-Singapore Railway or the Pan-Asia Railway.
However, other than tiny land-locked Laos, the railway lines through Thailand and Malaysia have failed to materialise, largely due to funding problems, changes of government and Covid border closures.