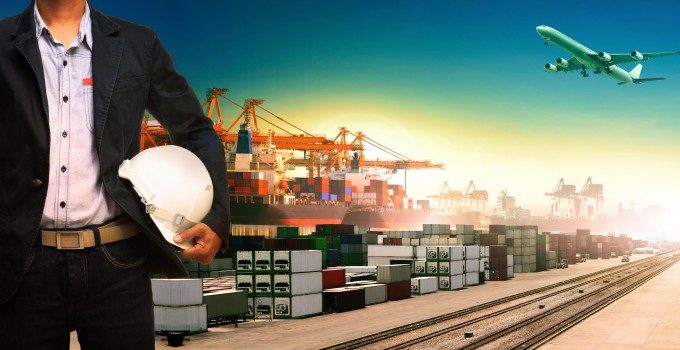 Construction of a new double-track railway connecting Thailand with Laos and China is due to commence in September.
An estimated 734km of track will connect Laem Chabang, Thailand's gateway container port, with Nong Khai, an industrial border area adjacent to the Laotian capital of Vientiane. From there the railway will run to Kunming, capital of the country's southern Yunnan Province and designated as China's overland hub to serve South-east Asia.
News of the construction was announced last week by Thailand's transport minister Air Chief Marshal Prajin Junthong, after Thailand and China signed an agreement to jointly develop the $12.3bn project last December.
"We expect it [the Laem Chabang-Nong Khai section] will cost about 400 billion baht and will be completed within two and a half years," he told Reuters.
The remainder of the line, as well as a second link connecting Bangkok with Eastern Thailand, is scheduled to be completed by 2020.
The new network, a key part of a longstanding regional project to connect Kunming with Singapore, was initially rejected by Thailand's ruling junta after they took control in a bloodless military coup last May.
However, the decision was reversed in an August announcement by Thai army chief General Prayuth Chan-ocha – a move widely seen as the beginning of a new level of strategic co-operation with China.
Investment across South-east Asia has been labelled as China's "new silk road diplomacy", after a $40bn infrastructure fund was set up to boost connectivity.
John Manners-Bell, chief executive of UK supply chain consultancy Transport Intelligence, highlighted the renewed interest in rail during a briefing on the Agility Emerging Markets Logistics Index this week.
"When we look at the connectedness of a market it's not just about the airport and sea port investment, rail is also starting to play an important role. China has invested a lot in rail in its western regions but also in higher-speed rail links.
"Malaysia is also investing in its rail sector. It is linking into a pan-Asian rail network which is really getting off the ground. In many emerging markets there's a real focus on the rail sector," he said.
Chinese bilateral aid for the Thai railway network may come with its own challenges, however. The new network will operate on a standard gauge system (1.44 metres), which is prevalent throughout China.
However, Thailand and much of South-east Asia operates on a one-metre gauge system – a mismatch that, according to Dr Ruth Banomyong, director of the Centre for Logistics Research at Thammasat University, could present a major engineering challenge.
"It is a big problem, because if a freight train arrived at Laem Chabang and had to go to Cambodia, then it would need to be on a metre gauge. There will be an overlap which must be connected or else you will need a place where you can do the transfers," he told The Loadstar.
Improved connectivity will also hinge on whether the Phase Three development of Laem Chabang port receives final approval. The development includes plans to add 2km of quay, twin rail tracks and widened roads around the harbour. However, approval for the development has been delayed due to protests from local residents citing traffic, pollution and environmental concerns.
Another challenge will be who operates the services once the new lines are completed. Dr Banomyong explained that, although there is little confidence in the ability of the State Railway of Thailand, current Thai law prohibits private companies from operating rail services.
"They can't open up to private companies because they will have to change the law. They wanted to implement a similar system that the UK has, where you have different operators for different routes, but they have not been able to get that through because of strong resistance from the unions," he said.