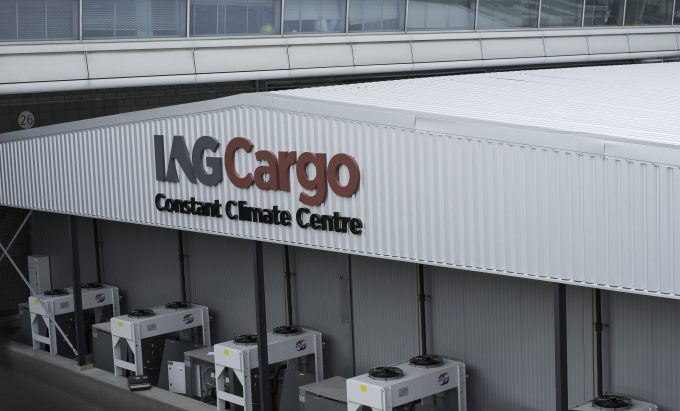 Ten years into carrying pharmaceuticals on a dedicated temperature-controlled service, IAG Cargo is looking to burnish its credentials at the high end of the market, as mounting competition erodes yields further down the ladder.
The carrier has enjoyed strong growth in this segment. It its first year its 'Constant Climate' service moved 400-500 shipments, now it carries over 35,000 shipments annually
Alan Dorling, global head of pharmaceuticals and life sciences, expects this momentum to grow – despite efforts in the industry to rein in expenditure.
Faced with strong cost pressure and slimming margins, pharma shippers have experimented with ocean transport, but speed-to-market remains a potent factor in favour of airfreight, given the lengthy transit times in the marine sector, Dorling said.
Tighter regulations which mandate that pharmaceuticals shippers must be able to produce evidence of the integrity of their products are also tilting the scales for air cargo, he added.
Moreover, globalised production requires airfreight to link pharmaceuticals manufacture with packaging and other elements, Dorling pointed out.
Cost pressures for pharma producers have manifested themselves in a reduction in investment in traditional blockbuster-type drugs and more efforts to use passive packaging solutions. On the other hand, several developments are generating growing demand for active temperature-controlled solutions.
A growing emphasis on prevention at national health authorities has fuelled a constant flow of vaccine shipments around the world. Double-digit growth in diabetes cases has generated massive growth in insulin production. And the rise of biologics – very valuable and highly sensitive to temperature excursions – brings endless demand for temperature-controlled transport.
A new frontier for the cold chain is opening up with the rise of personalised medication, chiefly cell therapy and gene editing. These substances have an 18-hour window, which means that fast and efficient transport is crucial.
"There will be a higher level of service for such shipments, probably with a 100% guarantee," said Dorling, adding that IAG would be likely to change some processes for this traffic.
IAG's set-up now comprises 110 Constant Climate centres, which cover the main traffic lanes for this industry. A few more potential locations are currently under review, he indicated.
He is also looking to bring handling agents into the fold, to ensure ambient integrity in the warehouses not controlled directly by IAG.
"There is an emerging trend of a preference to routing shipments over certified gateways," he said. "The market is moving to GDP corridors."
Such initiatives should allow IAG to concentrate on the high end of the pharmaceuticals cargo sector and avoid the increasingly aggressive scramble for business. A number of airlines have entered the pharma transportation market in recent years with special products, which has brought about fierce competition for business.
"We are seeing some quite significant yield erosion from certain players," Dorling said.