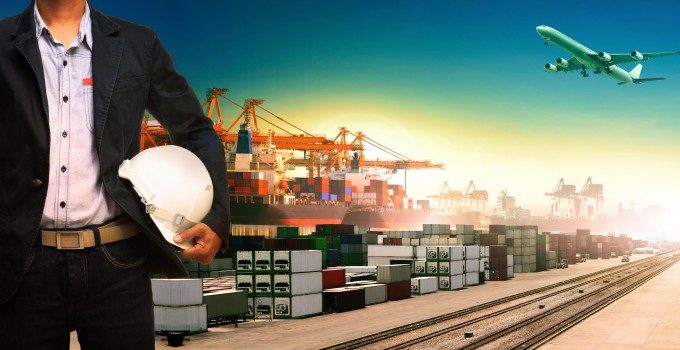 Just how high a priority is transport and freight policy to the new Conservative government formed in the UK yesterday?
Actually, in comparison with previous administrations since the end of WWII, it's pretty high, if continuity is any standard to judge these things by (and honestly – we don't know if it is).
Nonetheless, the fact that Patrick McLoughlin has been reappointed Secretary of State for Transport represents remarkable continuity, given that only five politicians have held the role longer than the two years and eight months he has been in the position.
Barbara Castle, Bill Rodgers and Nicholas Ridley all headed the Department for Transport (DfT) for two and a half years; John Peyton, like Mr McCoughlin, held it during two successive Conservative governments, after Edward Heath was re-elected in 1970.
Two recent Labour MPs, John Prescott and Alistair Darling, both held the porfolio for around four years, although in the former's case it was combined with responsibilities for the environment and the regions.
But the longest serving transport minister in post-war Britain was that Tory titan, Ernest Marples, who held the post for five years, serving under Harold Macmillan and Alec Douglas-Home.
Confirmation that Mr McCoughlin would continue in the role was welcomed by the British International Freight Association. BIFA director general Robert Keen said: "Previously, we have urged government not use the leadership of the DfT as a political football, but to allow the department to really focus on long-term solutions to transport infrastructure issues which affect our members' business activities.
"We have seen more than 40 transport secretaries since the second world war, and three in two years prior to the appointment of Mr McLoughlin in September 2012. So, BIFA sees his reappointment as a welcome sign of continuity in the department.
"We hope that, under his leadership, we will see some joined-up thinking on the many issues that affect our members, including capacity concerns in the UK's aviation industry, the state of UK road infrastructure; investment in the railways and strategy on port and harbour developments."
Mr Keen singled out airport expansion and the resolution of UK rail congestion as particularly pressing matters.
Kevin Buchanan, group managing director of Pall-Ex, urged Mr McLoughlin to also consider the needs of the road network and the haulage industry.
"Though we anticipate that HS2 will be high on the agenda for the Tory government, the reality is our existing road networks should be a priority too.
"We'd like to see a balanced transport strategy that takes into account all types of infrastructure, rather than an inclination to invest all efforts into one centralised mode of transport," he said, also urging the government to develop a more nuanced policy towards non-UK hauliers, following last year's introduction of the HGV levy on foreign trucks operating on British roads.
"This government needs to be firm on European drivers. Under the current system, drivers from across the continent use our roads for free, do not pay tax and do not always buy fuel here. Taking a tougher, fairer stance on this should lead to lower fuel duty costs.
"Since the HGV levy has been in place, it has resulted in charges imposed on over 112,000 vehicles from 76 countries – enough to repair 320,000 potholes across the UK," he said.
While Claire Perry will continue to look at after rail, there are some fresh faces at the DfT, with the arrival of Andrew Jones who will be responsible for freight and logistics; and Euro-sceptic Richard Goodwill, who replaced Norman Baker at the department in 2013 and was originally responsible for aviation, has moved modes to become the de facto shipping minister, replacing John Hayes, who has been moved to the Home Office.
Another new face is Tariq Mahmood Ahmad, Baron Ahmad of Wimbledon since being awarded a peerage in 2011, who will be responsible for aviation security and supply chain.