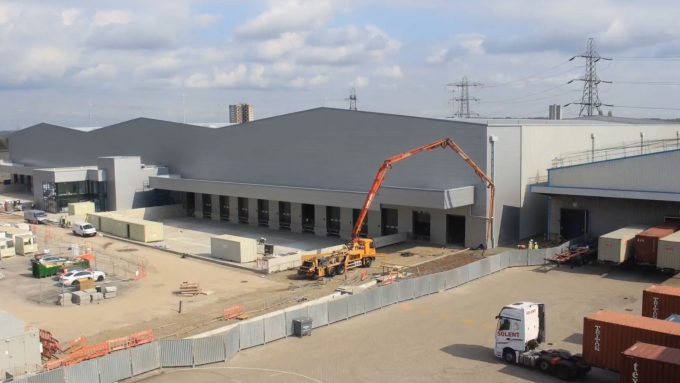 UK freight forwarder and transport operator Xpediator, which operates under the Delamode brand, continues to hunt for acquisition opportunities as a key part of its growth strategy.
At the company's AGM this morning, CEO Robert Ross told shareholders pursuit of M&A opportunities was one of the major reasons it listed on the London Stock Exchange in August 2017.
"M&A is still high on our agenda – we listed on the basis of becoming a buy-and-build company and we recently formed an M&A committee, which now meets every month.
"There are a large number of opportunities both in the UK and central and eastern Europe and will largely be focused on either adding new services to existing markets, or adding new markets to our portfolio," he said.
In a trading update for the first five months of 2021, the group said it was targeting a double-digit increase in profits this year, amid strong demand for its transport services in central and eastern Europe, while Brexit had also provided a boost.
"The group has benefited profitably, as expected, from Brexit," said chairman Alex Borelli. "While cross-Channel freight forwarding volumes have been lower, reflecting the decisions by some clients to find alternative sourcing arrangements than the UK, the additional paperwork associated with the new customs control processes has led to additional revenue," he said.
However, Mr Borelli also revealed that the pandemic had forced Xpediator to reposition its supply chain services for the apparel and footwear sectors.
"The group's fashion logistics business, which came under significant pressure as a result of Covid-19, is working to reposition itself to focus on the luxury end of the fashion market. A strong sales pipeline, including some of the world's best known fashion brands, indicate this business is moving in the right direction, although this is subject to the continued reopening of the UK high street," he explained.
Today also saw the completion of the new 200,000sq ft port-centric warehouse (pictured) alongside Southampton's container terminal, which "will not only increase capacity, but it is expected to be more efficient and margin-enhancing".
A company spokesperson told The Loadstar that the new facility would be operated by its Import Services brand, which is currently being integrated into Delamode, and has been designed to "connect with Import Services' existing quayside distribution centre, doubling Import Services' operational capacity.
"The group has also committed to building a mezzanine level at the facility, which will add a combined total of 290,000 sq ft of warehousing at the new warehouse.
"There will be some spare capacity but there is a strong pipeline of prospects," he added.