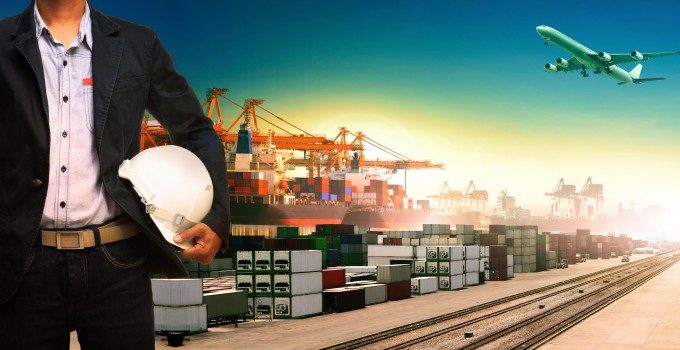 Ocean carrier schedule reliability on the headhaul Asia-north Europe and Asia-US west coast tradelanes is worsening every month, according to analysts.
This is causing concern among importers and retailers that stock levels have insufficient buffers to cope with what they view as the flagrant disregard of many shipping lines for on-time arrivals.
Moreover, the decline in schedule integrity – which, according to data compiled by SeaIntel, fell to a low of just 44.6% for vessels arriving within a day of their advertised arrival in north European ports in February – does not take into account the additional shocks to the supply chain caused by the carriers' GRI-reinforcing strategy of blanking sailings.
Meanwhile, European and US export shippers are, arguably, suffering even greater uncertainty over transit times for their containers destined to customers in Asia. And furthermore, they complain of a near total lack of communication from carriers on amended arrival times.
Indeed, on Friday, The Loadstar reported from the TOC container supply chain event in Singapore that UK-based drinks giant Diageo had revealed that container shipping line unreliability had cost it around £3 million extra in inventory costs already this year.
The company, which produces household-named brands such as Johnnie Walker, Smirnoff, Baileys, Captain Morgan and Tanqueray, had, according to Asia-Pacific customer services and logistics director Mark Holloway, found it necessary to increase its inventory by 34% in south-east Asia and build buffer stocks to compensate for the tardy scheduling of carriers on the eastbound Europe to Asia tradelane.
Mr Holloway bemoaned not only the decline in reliability of container lines – which he said had slumped to a lowly 35% for on-time arrivals at Singapore – but also the absence of communication about delays.
"At the very least they could tell me what is going on," he told delegates.
Speaking to The Loadstar after his speech, Mr Holloway suggested that even changing carriers did not offer a solution. He said that a "promised" 53-day transit time from one new carrier had slipped to 58 days within six months.
At JOC's TPM conference in Long Beach in March, US exporters were equally up in arms at their apparent anonymity, as far as ocean carriers were concerned, and their fears that export schedules would suffer further in the wake of especially the proposed P3 and the extended G6's concentration on import scheduling.
Indeed, an executive representing Tyson Foods, the world's second-largest processor and marketer of chicken, beef and pork, said that transit times for his company's reefer shipments to Asia were getting longer and longer, a situation he could only see deteriorating further in the expected new mega-alliance rationalisation.
And conference panellist Klaus Schnede, a procurement manager at Eastman Chemical Company, and an exporter of 47,000teu a year, concurred. He also said US exporters had been ignored in discussions regarding scheduling and were also likely to suffer further at the expense of mega-alliance import scheduling.
Meanwhile, US and European export shippers will hope that there is no return to the strategy of March 2012 when ocean carriers serving north Europe to Asia – including Maersk Line and MSC – decided to impose an "export booking stop" for several weeks, at the same time introducing substantial freight rate hikes.
At both the recent industry events, shippers lined up to stress that their most important concern was service levels rather than rates – and seemed surprised that carriers simply didn't believe them.
Christian Brath, Nestlé's Asia head of ocean transport procurement, told TOC delegates: "We have no interest in seeing that year after year carriers aren't making any money – I am not interested in the lowest rates, but something that is sustainable.
"We have no interest in rate volatility; I want stability, and I am not interested sacrificing that for a short-term gain.
"We repeatedly say that we are not just interested in the lowest price, but the carriers don't seem to believe us."
He said that, globally, Nestlé ships around 450,000teu a year, with 60-75,000teu of that being bought on the spot market.