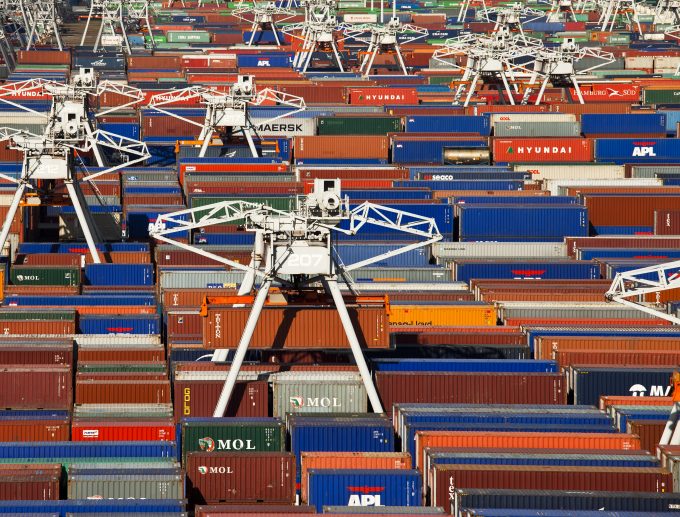 Carriers are imposing booking stops around Europe, as well as tightening the time allowed to pick up equipment prior to vessel departure dates.
The moves come as exporters from North Europe to Asia continue to struggle to secure equipment and vessel space.
One UK forwarder source told The Loadstar that, for one client, it had taken him over three weeks of searching in December to find a carrier prepared to offer equipment and space to a particular destination.
"I'm unsure, given the amount of import boxes we have arriving, as to why there are not enough [empty containers]," he said.
Another contact told The Loadstar he had tried unsuccessfully to book space to Asia via a carrier's digital platform, and had been "transferred from pillar to post" when he tried to make a telephone booking.
"They just seemed not to be interested, and it wasn't anything to do with rates as our customer had agreed to pay whatever the going rate was for his urgent consignment," he said.
Indeed, apart from the addition of equipment imbalance surcharges, freight rates from North Europe to Asia have not seen anywhere near the surge apparent on the headhaul.
According to the FBX Freightos Baltic Index, rates from North Europe to Asia peaked in June, at around $1,500 per teu, and fell to below $1,000 in October, but have since recovered to $1,339 per teu (as of 8 January).
Given the tightness in supply, it appears the usual supply and demand impact on rates has had little effect on backhaul rates.
Similar to the problems associated with US exports, ocean carriers serving North Europe are prioritising the return of empty equipment to Asia, unencumbered by import loads, which can delay the return of boxes into the system by two to three weeks.
By doing so, carriers can secure mind-boggling rates of up to $16,000 per 40ft high-cube on the headhaul.
However, currently, all carriers are reporting severe shortages of the popular 40 ft high-cube container at most Chinese port depots and are actively encouraging the use of other equipment, possibly resulting in some shortages of 20ft standard boxes.
In an endeavour to address the headhaul equipment shortages, several carriers have introduced booking stops around Europe. Hapag-Lloyd has even introduced a stop from its home port of Hamburg on 40ft equipment until 12 February.
"Our aim is to support all confirmed export bookings but it might come to booking cancellations in individual cases," a Hapag-Lloyd advisory warned.
It added that it expected the situation "to remain extremely tight over the next weeks".
A carrier source admitted to The Loadstar the equipment position for North European exports was "tight", but added the position in the UK was unique.
"We have hundreds of boxes stuck in depots and on quays around the UK that we can't shift out, as we are often having to 'cut and run' for scheduling reasons and leave empties on the quay," he explained.