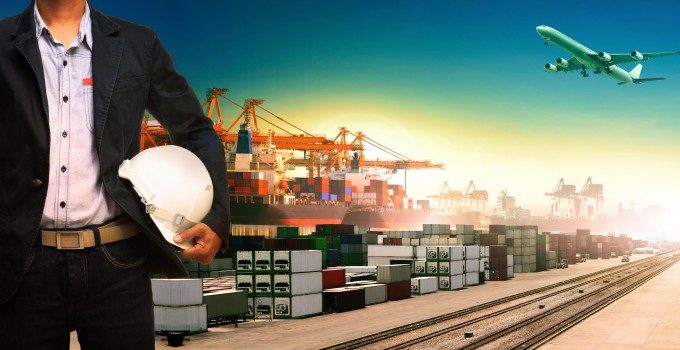 One of the world's premium drinks companies has revealed how container shipping line unreliability has cost it around £3 million in extra inventory costs so far this year .
Mark Holloway, Asia-Pacific customer services and logistics director at Diageo, told delegates at this week's TOC container supply chain event in Singapore that schedule reliability of eastbound Europe-Asia container services was so poor that he had to increase inventory by 34% in south-east Asia and build buffer stocks so his customers could remain supplied.
The Edinburgh-headquartered company, which produces brands such as Johnnie Walker, Smirnoff, Baileys, Captain Morgan and Tanqueray, has targeted the emerging markets of south-east Asia as key to its global growth strategy.
He said: "70% of the stock we import into south-east Asia originates in Scotland, and there are nine links in the supply chain from the point it leaves our factories to being landed in Thailand. Once it lands in Thailand I have complete security and control over my supply chain."
However, with some carriers he contracted, he said the on-time arrival of ships at Singapore – where the majority of Diageo's containers are unloaded before being transhipped to Bangkok – was as low as 35%.
Mr Holloway explained that the unexpected increase in sailing times of a day to a week led had directly to Diageo needing to boost its inventory by between 5% and 15% this year.
"I pay carriers to deliver on time and they don't, but I still have to pay'" he said.
"This is as a result of slow-steaming, and I understand why they need to do it, but they are, effectively, maximising their profit and loss at my expense.
"With almost every line, I see a consistency of late deliveries – but we don't know a ship is going to be late until the last minute. Cuts in capacity and sailings have to be communicated transparently. At the very least, they could tell me what is going on," he told delegates.
In an interview with The Loadstar later, Mr Holloway insisted he wasn't trying to "beat carriers up".
"I really do sympathise with the predicament they are in; they are in a world of pain. If I faced their excess of capacity, I would have to shut down a production plant.
"The difference is that I would tell my customers that I've shut it down – carriers don't tell me if they're blanking a sailing or cutting ship speeds.
"We also have examples where we have changed from one carrier to another, when the latter has promised us a 53-day transit time, but over the next six months it has dropped to 58 days."
However, Mr Holloway admitted that the way Diageo had engaged its transport suppliers in the past may have contributed to its current difficulties.
"Diageo has been evolving – a lot of the negotiations we were involved in were procurement-driven and about price; they were very cost-driven conversations and it may well be a part of the reason why we now get such a poor service. But we want to change that to having a supply chain conversation.
"If we can cut out that extra £3m in costs, we can focus on supporting our sales growth and that will lead back to increased volumes for our carriers."
While the growth of sales in emerging markets has been targeted as a key objective for the organisation, Diageo is also engaged on a company-wide cost reduction programme, and at its recent half-year results in January outlined a £200m a year efficiency programme, with a focus on logistics key to that.
"The external context is that south-east Asia is a very dynamic market. But also very volatile – in the past six months I have had to deal with three governments that have changed the rules on duties, and another that changed the rules on labelling overnight, and I need a supply chain that can respond to these sort of challenges instantly.
"And part of engineering that is changing the relationship with ocean shipping lines," he said.