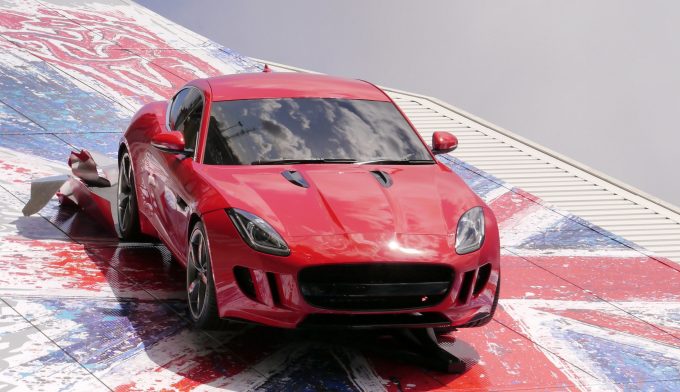 Businesses are becoming increasingly vocal about the UK government's lack of progress on Brexit.
The Society of Motor Manufacturers and Traders (SMMT) today urged the government to commit to continued membership of the Customs Union and single market, amid falls in investment and job losses in car manufacturing.
Both Nissan and BMW have warned of the likelihood of plant closures.
Mike Hawes, SMMT chief executive, said: "There is growing frustration in global boardrooms at the slow pace of negotiations.
"The current position, with conflicting messages and red lines, goes directly against the interests of the UK automotive sector which has thrived on single market and customs union membership."
He added that there was "no credible 'plan B' for frictionless customs arrangements".
The statement follows similar complaints this week from Airbus, as well as businesses at the FTA's Keep Britain Trading event in Westminster.
Patrick Keating, European government affairs manager for Honda, said the company was looking into the impact on its workforce, WTO tariffs, regulations and border issues.
Some 40% of the carmaker's components for its UK plant are made in the EU, contained in 350 trucks a day entering the UK. Its plant holds one hour's worth of stock, while it has another 24 hours' worth at a UK warehouse; meaning that smooth access across the Channel is critical.
"The assumption we have to make is that the UK will be a third country after March," he said. "And we are working on the assumption that there will be friction – but we are trying to work out what that will look like."
He added that one of Honda's problems was that it is not an importer itself.
"We have tier-1 and -2 suppliers – do they have experience in Customs? Will they have to increase capacity? Some don't have the experience, so who is going to support them? Honda? The government? The FTA?"
Diageo, which makes Baileys, sources its cream in Ireland, bottles in Northern Ireland and ships to the UK.
"Cream has a high [WTO] tariff, so it could cost us a lot more," said Dip Sengupta, associate director global indirect tax for Diageo. "We have been planning, but we are not pushing the button on anything – we've been waiting like everyone else. "
He added that the transition period had caused Diageo's Brexit team to relax a little, but that there was still a danger of crashing out of the EU in March 2019.
He said the UK government appeared to be relying on the assumption that the EU will not want the UK to leave it in March with no deal. Both politicians who spoke at the FTA event reiterated many times that "it was not in the EU's interest".
"The UK is a big importer," said Robin Walker from the Department for Exiting the EU. "It's in neither side's interests to disrupt that."
However, while Mr Walker said that many items in principle had been agreed with the EU, including certainty of residence for non-UK HGV drivers and a mutual recognition of permits, those agreements were wrapped into the overall package of negotiations, which includes border discussions on Ireland and Northern Ireland, an element for which the UK government appears to have no solution.
Mark Johnson, national customs and trade control director at Kuehne + Nagel, said an implementation period would be helpful.
"But it has not been signed and ratified. I haven't heard any solution yet on the Irish border. But it has to be decided on June 28 or in October – these are the only two times to get this deal."
Despite government insistence that the EU will not want a "no-deal" scenario, the European Commission warned its members that they should prepare for one.
During a meeting this month with civil aviation authorities, the EC said member states should consider customs handling capacity and prepare for impacts on security, market access, safety regulations and passenger rights.
If the UK leaves the EU without an aviation agreement, flights will immediately cease between the two, as EU-issued AOCs will not be valid depriving UK airlines of the right to fly to EU countries.
Outgoing CBI president Paul Dreschler warned recently that UK manufacturing could be in real trouble.
"If we do not have a customs union, there are sectors of manufacturing society in the UK which risk becoming extinct," he said. "Be in no doubt, that is the reality. There's zero evidence that independent trade deals will provide any economic benefit to the UK that's material. It's a myth."