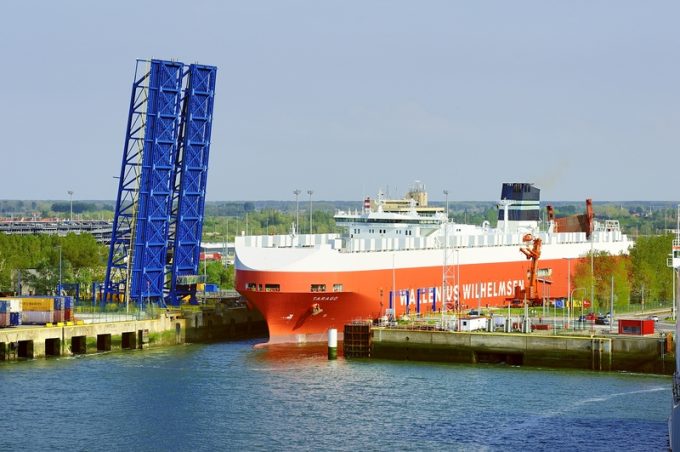 Ro-Ro line Wallenius Wilhelmsen has acquired a stake in Vinturas, a blockchain-based supply-chain visibility platform for the automotive industry.
Groningen-based Vinturas says it is creating an "end-to-end supply chain visibility framework" based on the IBM blockchain platform, which is designed to eliminate paper, spreadsheets and e-mails, while "removing the insecurities of conventional blockchain systems".
Under IBM's Hyperledger Fabric, participants are all known to each other, which reduces the possibility of cyber-attacks, a problem that decentralised public networks like Bitcoin and Ethereum face.
Other investors include Koopman Logistics from Groningen, French automotive logistics firm Groupe CAT and Axess, from Sweden.
Willenius Wilhelmsen EVP and chief digital officer Simon White said the Vinturas platform would "break down the silos" between partners in the vehicle supply chain – such as factories, sea carriers, and land-based logistics providers – without exposing users to privacy concerns, going "beyond traditional event-based platforms that access and monetise customer data, to instead provide a secure, private network for partners to collaborate and share data only with the partners of their choosing".
Mr White added that the investment was part of an ongoing project at Wallenius Wilhelmsen to reduce waste and emissions in its supply chain.
"There is significant opportunity to accelerate the digitisation of the finished vehicle industry, moving from paper-based, manual processes for documentation, milestone commitments and record-keeping to entirely online collaboration and communication," he said.
In an interview with Innovation Origins last year, Vinturas CEO Ronald Kleijwegt said the platform would help to secure users against cyber-attacks.