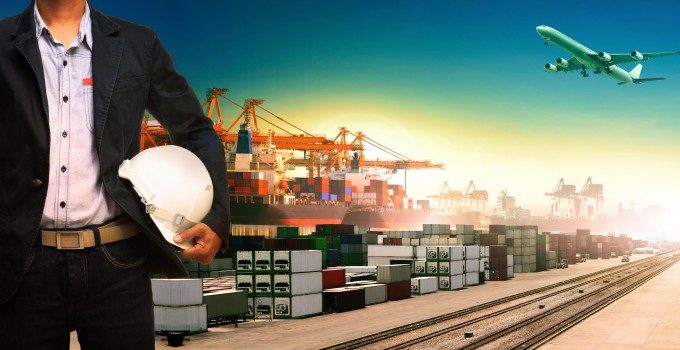 The Vietnam Maritime Administration (Vinamarine) is planning to divert cargo from container terminals in Ho Chi Minh City (HCMC) to the severely under-utilised Cai Mep-Thi Vai deepsea port complex.
According to local media, Vinamarine is set to submit proposals to the transport ministry for a freight limit at congested, shallow-draught HCMC berths in an attempt to force shipping lines to switch to Cai Mep – a decision carrier executives have been reluctant to make, despite the deepwater capacity available.
Vinamarine's proposal is being supported by Cai Mep's terminal operators, keen for returns on a combined investment of US$1.75bn. The port complex was built by international operators APM Terminals, SAA Marine, PSA International and Hutchison, in conjunction with local partners.
"We know little about the plans, but we, along with many others in the industry, have lobbied for this for some time," said Soren Pederson, vice-president of US-based terminal operator SSA Marine, which operates Cai Mep's SSIT terminal.
He added: "The Cai Mep port complex is under-utilised. It would make very good sense for Vietnam to decongest HCMC and,at the same time, promote direct main line calls with very large box vessels."
Cai Mep is currently operating at around 30% capacity, with seven individually-operated terminals all vying for a slice of HCMC's buoyant container market. According to Alphaliner, Vietnam's ports attained the fastest global growth in 2014, with HCMC up 16.7% to 6.39m teu (the figure includes Cai Mep).
Alphaliner predicted this impressive growth would continue through 2015, and notes that HCMC terminals recorded 12.6% volume increase for the first quarter and that 11 new intra-Asia services have been added since January, creating berth congestion at the main Cat Lai terminal, operated by Saigon Newport.
Despite that increased traffic, the beleaguered Cai Mep port has failed to attract the volumes envisaged when it opened for business in 2009.
The major problem, it seems, is a combination of poor planning and domestic intra-regional politics – indeed, it is no secret that Cai Mep, situated in a neighbouring province at the apex of the Mekong delta, was built on the premise that HCMC's inner city terminals would be closed to make way for the new facility.
Instead, the competition for revenue between provincial governments meant in some cases that HCMC port capacity has actually been increased, and there are new terminals due to open next year, such as Saigon Newport's Tan Cang Phu Huu.
Vinamarine's proposal, as reported by the Saigon Times, is modelled on the apparent success of Thai authorities in diverting cargo from Bangkok to Laem Chabang.
SSA's Mr Sorensen reinforced this point: "The city [HCMC] will benefit from less traffic congestion and pollution. Years ago Thailand successfully undertook a similar cap on upstream Bangkok volumes, moving the traffic to the Laem Chabang port complex."
However, one regional intra-Asia carrier executive told The Loadstar there were key differences between Bangkok and HCMC. For example, he said, there were too many stakeholders involved, with differing interests, within Vietnam's port sector, making policy changes difficult. The situation in Bangkok had only involved one, port authority-owned, terminal.
The source added: "Saigon Newport will be the first to resist a shift of volume. And there will be many more details to work out in terms of the limit/allocation for each of the nine HCMC terminals, including domestic and international.
"Furthermore, connectivity to Cai Mep whether by road or barge is still an issue – 90-95% of cargo originates from HCMC, Dong Nai, Binh Duong and Long An provinces, where large amounts of FDI is moving in. In comparison, Cai Mep has a very small catchment area.
"Local business enterprises have voiced concerns to Vinamarine over extra cost if they are to be asked to drop off/pick up containers at Cai Mep. Currently, lines are absorbing such transfer costs."