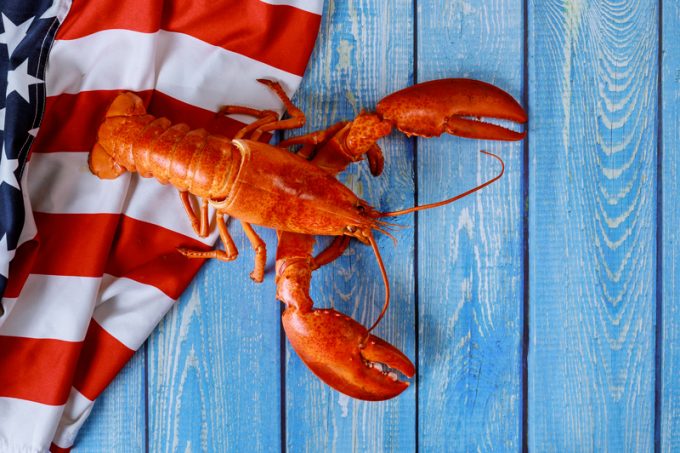 US consumers can look forward to ample quantities of lobster and cherries in grocery stores this summer, as perishables shippers turn away from Asian markets.
Meanwhile, their Canadian competitors are busy meeting Asian demand.
But airlines used to loading up with Californian cherries in May have seen meagre pickings this year: of 2.88 million boxes, each holding 18lbs of cherries, 88% have gone to the US domestic market, 220,000 were sold to Canada and only a mere 24,697 boxes went to China and Hong Kong.
"China has not traditionally been a big taker of California cherries. The Pacific Northwest has always been stronger into China, as its crop meets the profile in terms of size of fruit Chinese buyers look for," said Chris Connell, senior vice-president North America of Commodity Forwarders, a subsidiary of Kuehne + Nagel.
The season in Washington and Oregon will give a clearer picture of Chinese demand for US cherries, he noted, adding that issues with shipping to China go beyond tariffs to aspects like compliance, with standards and permits set by the administration.
Another question is how far the increasingly belligerent rhetoric between Washington and Beijing will impact Chinese consumers' shopping decisions, possibly sparking a bias against US products.
But other Asian markets that traditionally bought California cherries have shown little appetite. Up to 16 May, 128,000 cases went to South Korea, while Japan imported 71,839 – a far cry from their past volumes, Mr Connell said.
European markets are in various stages of reopening, but all have been shy of bringing in large volumes of fruit, Mr Connell said.
"The domestic market is definitely less of a risk for growers, packers and shippers," he concluded.
Cherries are not the only US perishables struggling in Asian markets this year. Seafood exporters have also found the going slow, according to forwarder reports.
Their competitors north of the border have fared better since late April, although exports from February through most of April were down drastically, as restaurants in China were closed, said Brendan Harnett, CEO and chairman of Canada's Flying Fresh Air Cargo.
However, since then, the lobster market in China has come back strongly, reaching levels of a year ago, he reported.  The activity has drawn in charter operators who previously dumped large volumes of lobster into the Chinese market, which led to a sharp drop in prices, Mr Harnett said.
He is optimistic that Canadian perishables exports will fare better in China than US goods, given the less-turbulent political relationship. However, the Canadian cherry crop is expected to be significantly smaller this year than two years ago.
In some respects, a shift by Canadian producers to the domestic market would be challenging at this point, notably for seafood. Usually this traffic is flown overnight, but domestic capacity fell sharply as Air Canada slashed its schedule, leaving a single daily widebody flight between Vancouver and Toronto.
But thanks to the cargo flights with passenger aircraft to haul personal protection equipment in from China, transpacific capacity has been much better.
Likewise, Commodity Forwarders has had no problem finding airfreight capacity to Asian markets.
"We're seeing more lift into certain markets than ever, because of PPE," Mr Connell said.
After an initial jump, westbound pricing has not shown the dramatic rises of rates out of China, so perishables exporters have not been forced to other markets for this reason. Mr Harnett is wondering, though, if the recent drop in eastbound rates may prompt carriers to raise their westbound rates to compensate.