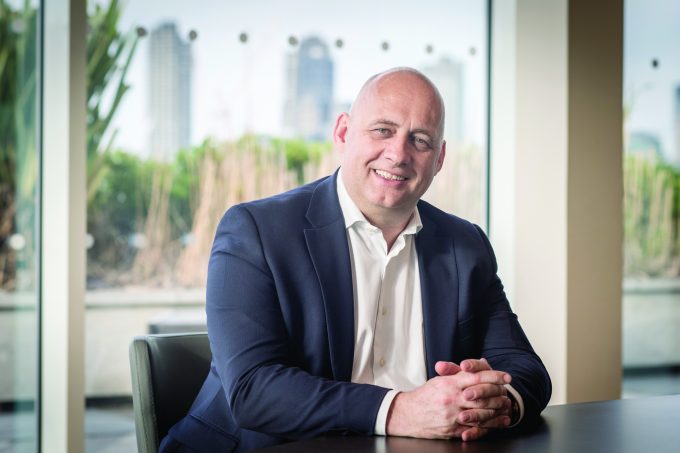 Unilever chief supply chain officer Marc Engel (above) has announced he will leave the giant FMCG producer next April.
And Unilever has announced that Reginaldo Ecclissato, EVP of Mexico, Central America and Greater Caribbean, will be the new chief supply chain officer from 1 January.
Mr Engel, who has also been a member of AP Møller Maersk's board since April 2019, has worked in a variety of roles for Unilever for three decades, the last six  as chief supply chain officer, managing a global team of 100,000.
In a LinkedIn post explaining his decision, Mr Engel wrote: "Challenges have always excited me. I love the journey, achieving the 'impossible', breaking new ground and inspiring new pathways. These are the key reasons I joined Unilever more than 30 years ago and it's what kept me here year after year – proving that you can do well by doing good and that sustainable business really is THE way to do business.
"It's also why, after six years I've made the difficult decision to move on from this great company and hand over the baton to an outstanding successor and start thinking about new career challenges."
Alan Jope, Unilever CEO, said: "Marc's leadership of our supply chain has been critical to Unilever becoming a faster, more resilient and more sustainable business. I am very grateful for Marc's contributions over his long career with Unilever, and in particular for his stewardship of our supply chain through the many challenges presented by the Covid-19 pandemic over the last two years."
Mr Ecclissato also has over 30 years' experience with Unilever, working across both developed and emerging markets. Prior to his most recent role, he was executive VP of Unilever's Americas Supply Chain.
Mr Jope said: "I am also very pleased that, in Reginaldo, we have an internal successor with extensive supply chain experience, who has overseen significant business growth and brought impressive leadership to the Mexico, Central America and Greater Caribbean region."