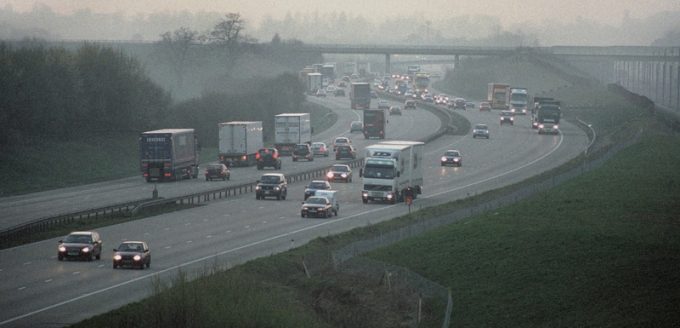 UK road freight rates have hit their highest level in three years, according to the latest data from haulage booking platform and analytics firm Transport Exchange Group (TEG).
The December reading of the TEG road transport price index showed haulage rates reached nearly 140, compared with a base of 100 in January 2019, representing a 5.3% increase between November and December last year, as seasonal demand reached its annual high.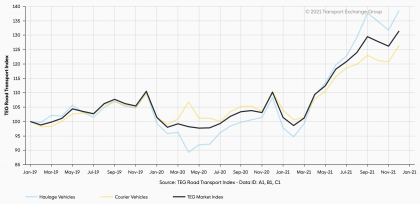 However, with the twin challenges of Brexit and the pandemic continuing to affect driver availability, the average haulage price per mile on transactions through the TEG platform increased by over 30% from December 2020 to December 2021.
"What we're seeing is a combination of a normal seasonal high superimposed over driver availability and other cost issues," explained Kirsten Tisdale, director of logistics consultant Aricia and Fellow of the Chartered Institute of Logistics & Transport.
"The uplift from November to December at the end of 2021 is not dissimilar, as a percentage, to that in 2019, but starting from a much higher base," she continued.
Lyall Cresswell, Transport Exchange Group CEO, added: "This December surge was expected, thanks to historical TEG data, not to mention it being a period of extreme demand for haulage and courier services.
"Brexit and Covid-19 continue to be the two main headaches for the road freight industry. Brexit has not only caused many drivers to leave the industry, it's also resulted in much more red tape and delay whenever drivers cross borders," he added.
"And further changes in 2022 will require businesses and logistics industry professionals to adapt yet again. We could see more delays in recruiting new drivers as the Omicron variant leads to more people quarantining."
However, the data also displayed a disparity between the courier and HGV sectors, the former increasingly a more attractive sector for drivers to work in, resulting in haulage rates rising faster than those for light goods vehicles.
"Haulage continues to track at a somewhat higher level compared with the courier element and we know, from Logistics UK's recent Skills & Employment Report 2021, that the latest figures show there are now fewer HGV than van drivers," Ms Tisdale said.