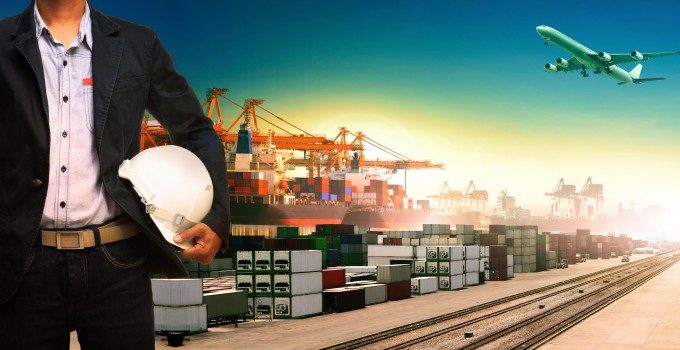 ECU Line of India (NSE: ALL CARGO) and FM Logistics of Malaysia (KLSE: FREIGHT) have joined NVO2 (www.nvo2nvo.com) selling neutral LCL services.
ECU Line, arguably the world's leading neutral LCL provider, commences with offering services across the Pacific whilst FM Logistics offers LCL services in and out of Malaysia.
 
Nick Coverdale of NVO2 said "Across the Pacific we currently have four NVO's providing services that offer a wide selection rates and savings to its customers. For example, customers can opt to book a named vessel from Shanghai to Los Angeles with ECU either on the Matson service of 11 days transit time at the higher end or, with the Amass service on 15 day transit time at the lower end of the rate structure. Ultimately, customers will be able to pick and choose their services directly according to their needs with ease."
Nick sees "NVO2's innovative platform as a fresh avenue into the shipping industry. Currently, it is an industry norm to gather three quotations from different carriers and take on the painstaking task of cross referencing each spreadsheet to decipher the best rate. Subsequently, customers will need to look for a suitable vessel which can often take any time from hours to days. With NVO2, this process can be shortened to less than a minute.
For those with cost-effectiveness on their minds, Nick explains that NVO2 has "a bid system whereby the buyer can input the amount that they think is fair and if the NVO or VOCC agrees, then the agreement may be completed online in a matter of seconds".
As LCL is incorporated in most trade-lanes, the freight rate is somewhat irrelevant. The origin and destination charges are far more important therefore, on every route shown, NVO2 displays these charges from delivered In to delivered Out CFS.
Nick says "We don't see are ourselves as disruptors. We are just simplifying one of many tasks in the shipping industry to increase efficiency."
Many NVOs (Sellers) are seriously contemplating joining NVO2. Also, three container carriers have expressed an interest in exclusively selling to forwarders on the platform.
NVO2 is currently adding these features and more onto its sister website www.agreefreight.com which is the marketplace for direct shippers and BCOs. This will in turn develop into a Door to Door TMS more akin to the pricing and booking model used by Expedia.com. Customers will be able to book freight to and from anywhere in the world without human intervention provided that the ETAs are within 4% of the original ETAs for various modes of transport.
Mr. Coverdale does not consider the venture as a start-up, rather a new business that has the opposite culture with no expensive downtown offices, catered meals or 40 members of staff from day one which would set the base for a spend culture. The spend culture is a certain recipe for failure in the shipping industry where margins are tight.