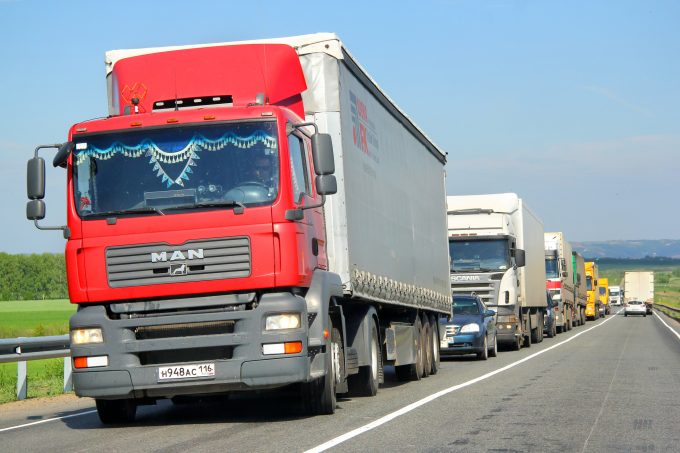 Transport firms operating in Russia have been warned to carry out thorough risk reviews and seek insurance that goes beyond just cargo protection amidst signs of market recovery.
In St Petersburg last week, Alexander Petrenko, deputy director of TT Club's Russian partner Panditrans, told the TransBaltic conference that alongside claims for loss and damaged cargo, operators could be liable for financial losses through errors and omissions, as well as third-party liabilities, and fines and duties imposed by state authorities.
"Our 25-year-plus experience in the former Soviet Union (FSU) has led us to conclude that, in practical terms, the transport operator is liable for almost everything in the event of an incident," he told delegates.
Mr Petrenko identified four main factors which commonly increase exposure to risk in the region. These were:
human issues ranging from simple mistakes, errors and omissions to employee or sub-contractor fraud;
professional issues such as poor internal procedures and lack of basic risk management policies;
judicial factors such as imperfection of applicable international and local legislation and disputable court practices; and
low-level insurance 'culture' combined with a shortage of insurance products specifically designed for the needs of transport operators.
Paul Knighton, a senior underwriter at TT Club, said the level of risk for some types of incident – such as cargo theft and armed hijacking – was higher in the region and compounded by a lack of knowledge and experience of regulations – and the law and judicial procedures could also expose operators to considerable unexpected costs.
"Operators should never consider cargo cover alone as sufficient," said Mr Knighton. "All carriers, truckers and forwarders need to carry out a thorough assessment of common liabilities, both local and international, when providing transport services to Russia and the FSU."
Mr Petrenko also warned of a range of costs arising from the consequences of any incident involving a container or cargo transport unit, and that liability to a contractual party, usually limited by applicable international and local laws and conventions, may be significantly increased, depending on the circumstances of the incident.
TT Club's note of caution follows reports from the Russian Association of Road Carriers that container trade volumes had increased 6% year-on-year over the last six months, fuelled by a recent recovery in the Russian economy.