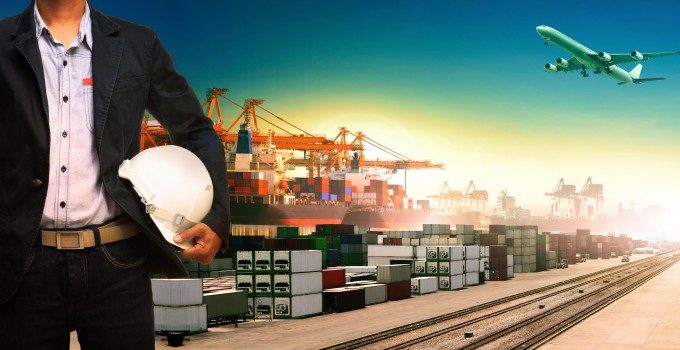 Patrick has applied to the Fair Work Commission (FWC) to end protected industrial action across its container terminals, as Cosco becomes the latest shipping line to suspend bookings to Australia.
Patrick's application follows a potential new workplace agreement between the Maritime Union of Australia (MUA) and rival operator DP World, announced on Friday after nearly two years of negotiations.
The breakthrough came after DPW lodged its own FWC application for termination of MUA work stoppages on 15 September, and the union subsequently suspended further action until November.
But Patrick said today work stoppages by the MUA at its Sydney, Melbourne, Brisbane and Fremantle facilities had caused a queue of 40 containerships waiting to berth, with operations at Sydney's Port Botany are now running three weeks behind schedule, Patrick said, and its Melbourne terminal is delayed by over a week.
Patrick CEO Michael Jovicic said there were close to 90,000 containers held up, with "no end in sight" to the delays.
He said the MUA's action, in pursuit of a 6% annual pay rise, was inflicting "serious harm on the business, customers, importers, exporters and shipping lines", and said the average full-time employee at Port Botany already earned A$172,124 (US$121,000) a year.
"Frankly, enough is enough," said Mr Jovicic. "We have been in talks for seven months on a new enterprise agreement and the MUA has been inflicting strikes, go-slows and work bans  for nearly a month.
"And the union is threatening to ramp up the industrial action this week and has notified of a 24 hour strike at Port Botany on Friday."
The MUA disputed Patrick's "extraordinary and unfounded" claims of vessel delays and accused the stevedore of using "community fear to force through attacks on workplace rights."
It said: "Claims that 40 containerships are sitting off the NSW coast waiting to unload is an outright lie, with vessels due to berth at Patrick's terminal in the coming days all still travelling towards Sydney. The Patrick terminal is currently unloading several vessels, with more due to arrive this week.
"The only industrial action that has occurred at the Patrick container terminal in Port Botany has been a single four-hour stoppage about four weeks ago, along with bans on working excessive hours."
MUA national secretary Paddy Crumlin added: "In recent days, Patrick management has cancelled three consecutive night shifts, preventing vessels from being unloaded or containers leaving the port. Any delays at the terminal are the direct result of these management actions."
Patrick's FWC application contradicts Mr Crumlin, claiming MUA work bans in place have prevented the stevedore from manning 31% of the crane teams it would otherwise deploy nationally.
"In Port Botany, the reduction has been in the order of 42% – Patrick can staff only operate approximately six out of every 10 quay cranes," it said.
Meanwhile, on Friday, Cosco became the latest shipping line to suspend bookings to Australia due to the ongoing industrial action, citing "significant disruption" to its South-east Asia network.
"We now have vessels on our AAA1, AAA2 and ASAL services that have been delayed around the Australian coast for 2-3 weeks and this is likely to worsen," the carrier said.
"Cosco must take immediate measures for weeks 41-42 to stop all southbound booking acceptance ex-SEA region. Until we have a clearer picture on the schedule recovery, this decision will stand until further notice."