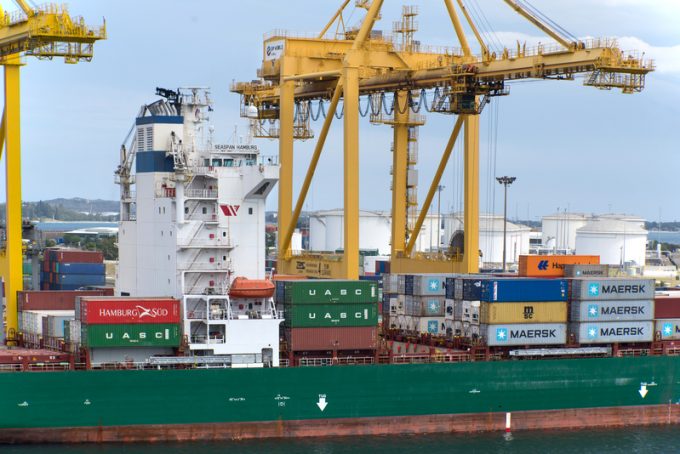 Negotiations between DP World Australia and the Maritime Union of Australia (MUA) over a new workplace agreement may be concluded within days.
Following a hiatus in the industrial action at DP World's Sydney terminal last weekend, the two sides said talks this week had made significant progress.
"By meeting to bargain in good faith, DP World Australia and the MUA have been able to achieve a significant breakthrough, reaching an in-principle agreement that both sides hope to finalise by the end of this month," MUA national secretary Paddy Crumlin said.
"After two years of difficult negotiation, this is a significant breakthrough that will provide industrial certainty at Australia's largest container terminals."
He said he hoped the agreement would become a final document that would "lock-in fair and productive outcomes for workers and the company over the next four years".
Andrew Adam, DP World Australia's chief operating officer of terminals, added: "The Maritime Union's decision to withdraw all industrial action at DP World Sydney has enabled productive negotiations at our Sydney terminal to resume.
"We anticipate being able to finalise an agreement in the coming week."
Industrial action at DP World, as well as at the other Sydney terminals operated by Patrick and Hutchison, had led to an 11-day cargo backlog at the port, with congestion subsequently spreading  to Brisbane and Melbourne as carriers sought to offload cargo in alternative gateways. The growing congestion also led some carriers to refuse bookings for Sydney shipments.
The DP World Australia-MUA progress will come as welcome news to Danish carrier Maersk, which this month announced it was switching its Sydney terminal from Patrick to DP World on its Southern Star service between Asia and Australasia.